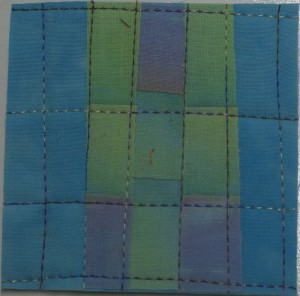 We got up at 6 am and packed up the car and headed for Corvallis for a 9 am meeting for Mr C. The guy got sick and didn't show up until 10 am. I could have used another hour of sleep. And, Scooter and I had to hang out in the parking lot waiting. Scooter was a good boy and thankfully, it was not too hot.
We stopped in downtown Corvallis and picked up sandwiches and had a picnic along the Willamette. Here is Scooter waiting patiently for us and some street art.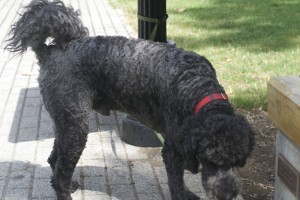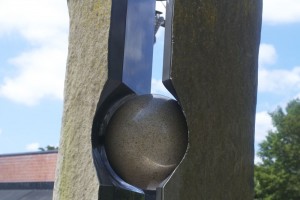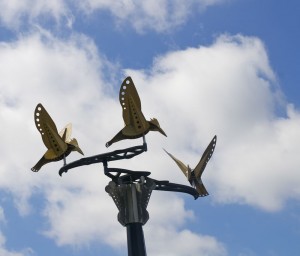 Then we headed for the Oregon Coast, taking our favorite drive along the Umpquah River.
Some shots along the coast.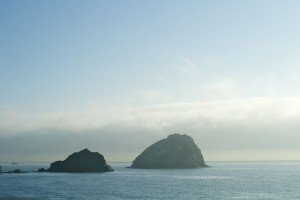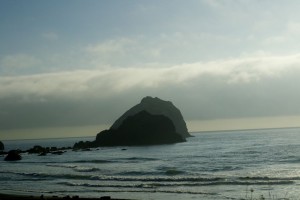 We drove 101 into California and were happy to see that Paul Bunyan is still there. He really harangued Mark when he was about 11 years old – 35 years ago.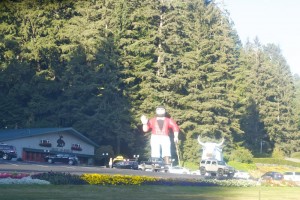 It started to get cooler as we drove south. Here is the ubiquitous cloud bank out over the Pacific.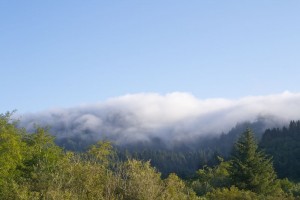 And a pretty sunset as we drove into Arcata for the night.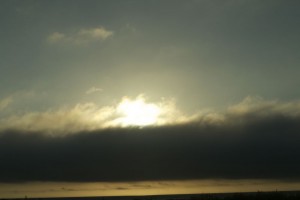 We got here about 8 pm  – a long day. But it will only be about 5 hours to Sonoma County tomorrow.