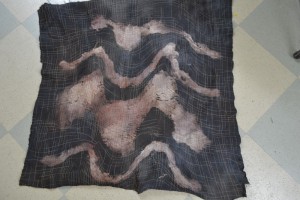 I finished the stitching of the discharged silk to the wool pre-felt. I really was excited about doing the shrinking. Here is a detail of the stitching.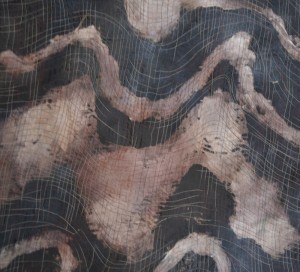 I used up 3 bobbins and this spool of thread which looked great with the fabric.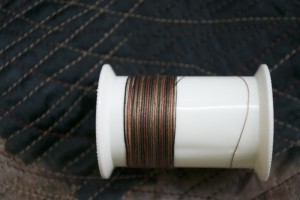 When I took the piece out of the dryer, it had hardly shrunk at all and the felt was pulling through to the top of the silk. It is really not even worth photographing. I am so disappointed because I so loved that little sample I did yesterday. I am wondering if I did too much stitching or if a large piece does not shrink as well. It was going to be my SAQA auction donation. Now, I have to start over!! Well, I did say it was an experiment!!
I am really tired and cranky tonight because I had to get up so early for my ultrasound. My doctor does not work on Tuesday so I have to wait until tomorrow to get results.
I will leave you with some pretty from my neighborhood walk. Red was the color of the day.