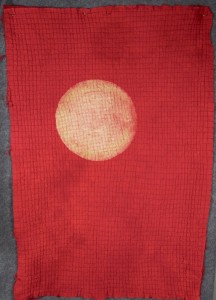 And I like it. Actually, I put it back in the washer and dryer for a second hit. It has great texture.  I am going to crop it in on the rights side and on the top.
Here is a detail: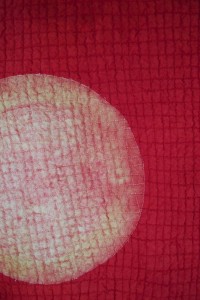 I went out and bought some beads to jazz it up a bit, but I got carried away. These are coming off and I am starting over or maybe no beads at all.
I really like the beads that I found – the color is perfect and I like the irregularity. I think they are carnelian stones.
Time is passing and I have to get this finished. I have another idea for a red quilt which involves repurposing an old quilt.