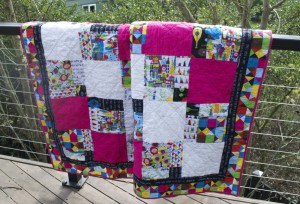 It has been a busy time since I last checked in here. We had a quick trip to the CA bay area to spend time with family and to attend Paige's second birthday party. She was basically ambivalent about her quilt, but Mom and Dad liked it! She is two, after all. We enjoyed the drive in our very efficient Prius. We would fill it up with 12 gallons of gas and then be able to drive for over 500 miles. We enjoyed the satellite radio in the areas of Oregon and California where the reception is not very good. The voice activated navigation is having a hard time understanding us. Have to work on that.
We came back yesterday because we have so much to do to get ready for our move. I did the random number generator for my art giveaway.
#26 – Fitzy gets first choice of the 3 pieces. Let me know soon and send me your snail mail address.
#34 – Diane English gets second choice. I will let you know which two are available as soon as Fitzy makes a selection.
#21 – Jen Page, my niece gets the third piece. I will send you whatever is left!!
The night before we left on our trip, Mr C and I had dinner with two of the Twelves. Deborah Boschart and her family spent spring break here in the northwest and Terry and her husband joined all of us for a fun night.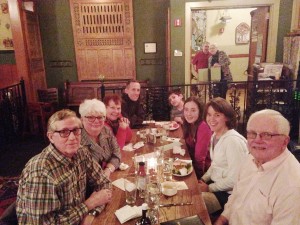 Here are some photos from our trip.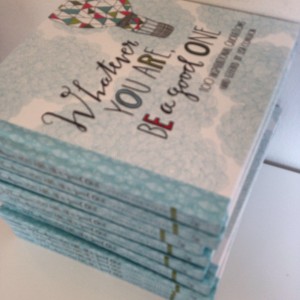 A pile of Lisa's latest book, Whatever You are, Be a Good One, a compilation of hand lettered and illustrated quotes. I got to bring one home with me.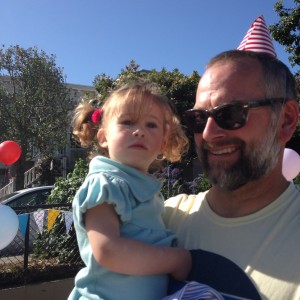 Here is Paige with her handsome Daddy.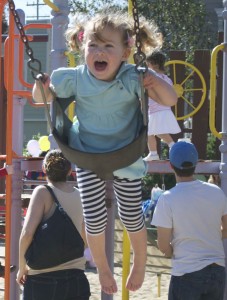 A daredevil on the swings!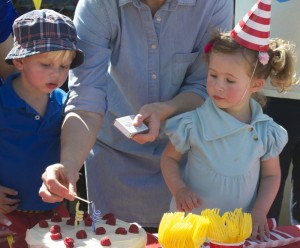 Lighting the candles on the cake. She had a joint party with her buddy, Clark, who lives on their street.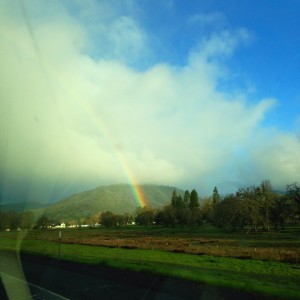 On the drive home, we saw a rainbow, but didn't find the pot of gold.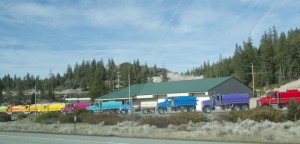 I did manage to get a photo of the crayon trucks on i-5 in Northern California. I usually see them too late and am not ready with the camera, but this time, I did it.
We are not able to put in hardwood floors in the condo because of noise issues. So, today, we ventured out to look at carpet options. We found a new type, SmartStrand, which is made from corn and is very durable and soft and cleans up with plain water. It has no off-gassing and is great for people with allergies. We decided to go with this and are now trying to decide on what color.
I really can't think too much about all that has to be done. I am just taking one day at a time.