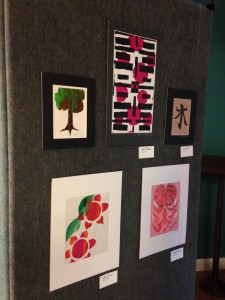 Friday night was the opening night for the Wrinkle in Time Art's Festival at Trinity. Work that was made in the series of art classes over the last few months was on display. Here is some work from the screen printing class. My magenta and black piece is in the top middle.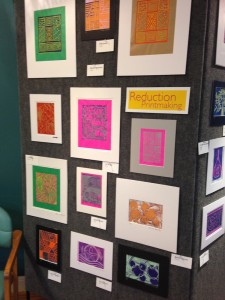 These were work down in the Reduction Printing class. My piece is on the bottom left.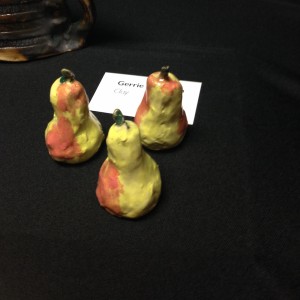 And here are my ceramic pears from the clay class. I have a lot to learn about glazes.
Here is some work from my art quilt class. These pieces are fused down, but not much stitching has been done.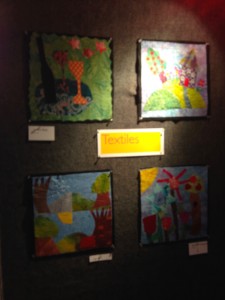 The lighting on this panel made it difficult to photograph. I am so pleased with work and the originality.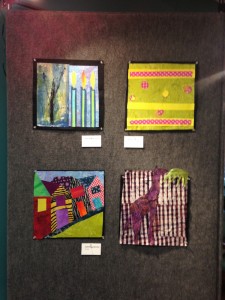 Here is my Moonstruck piece hanging in the exhibit in Kempton Hall. The spotlight made it difficult to photograph. I got lots of nice comments about it.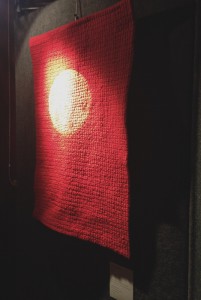 We had to miss many of the festivities over the week-end because we left on Saturday morning to fly to San Francisco to celebrate Jayme's graduation from UCSF med school.
On Saturday, we were thrilled to have Paige hang out with us. We took her to the park near their new home in San Mateo.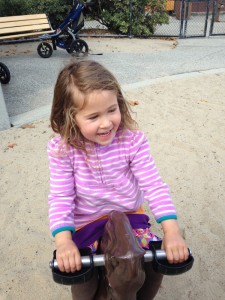 Yesterday, we had a big party to celebrate with Jayme's family and friends. Since they only moved in two weeks ago, there was much to do to get the house and backyard ready. Mr C and I did all the food shopping. By the time we got home, it was time to start cooking for the 4:00 party.
Here are some shots from the party: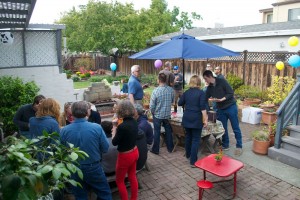 Their new home has a wonderful big back yard. The weather was in the 60s, but we all enjoyed being outside, anyway.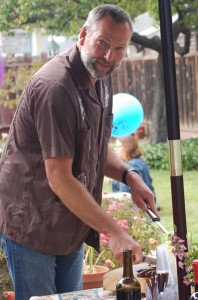 My son, slicing the tri-tip that he grilled.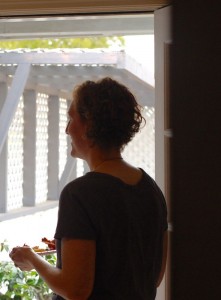 Here is the beautiful guest of honor, who worked as hard as any one to put on the party.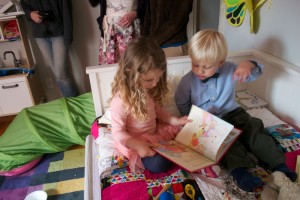 Here is Paige with her buddy Clark. The quilt I made her is on her bed.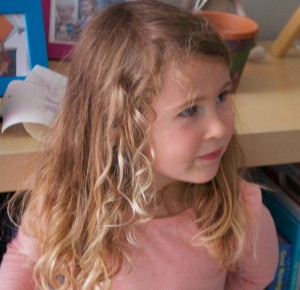 What a little beauty she is!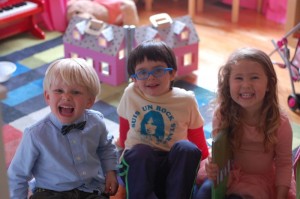 Love this photo of Paige and two of the boys from her old neighborhood.
Today is a down day of just hanging out with Jayme and her family. Tomorrow night is her graduation. That will be an exciting event.