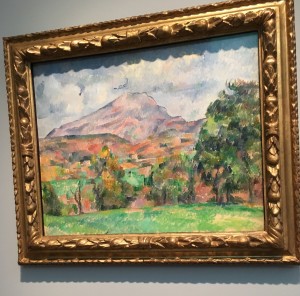 Seeing Nature is an exhibit at the Portland Art Museum of landscape art from the Paul Allen Family collection. Most of you know that he is co-founder of Microsoft. The exhibit is composed of 39 landscapes spanning 5 centuries and is amazing. This Cezanne just knocked my socks off. I was mesmerized by the color and brush strokes. You can click on any of these photos to see them larger.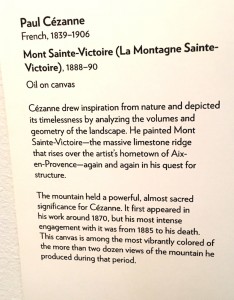 When you walk into the exhibit, you see a wall with 5, yes I said 5, Monets.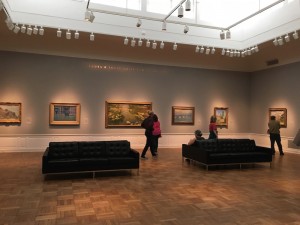 To the right was a room full of paintings, dating back to the 1600s. Not my cup of tea, but still quite extraordinary.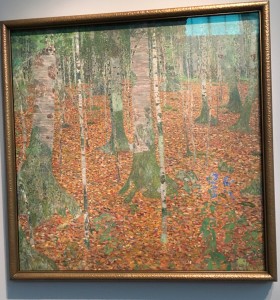 We once owned a print of this Klimt which I have always loved. Paul Allen owns the original!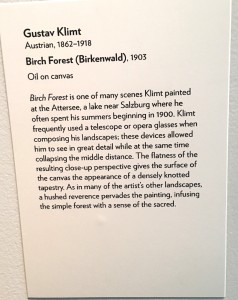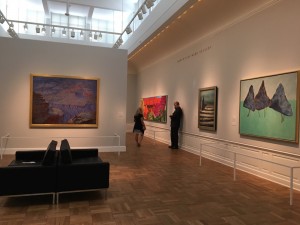 This room had my favorites – the more contemporary works.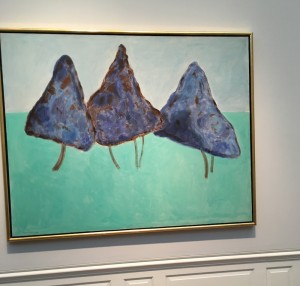 Isn't this a wonderfully happy piece. Made me smile.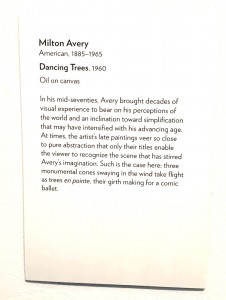 And, oh my gosh, this gigantic David Hockney painting of the Grand Canyon was so fantastic. I could not take my eyes off it.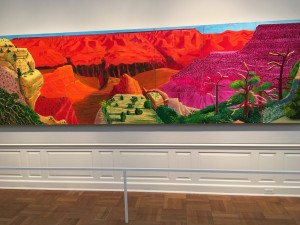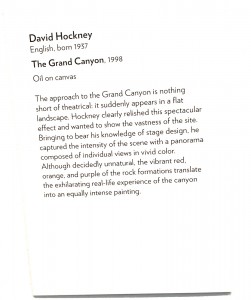 This Ed Ruscha was a masterpiece of the use of line and shape, devoid of the seduction of color.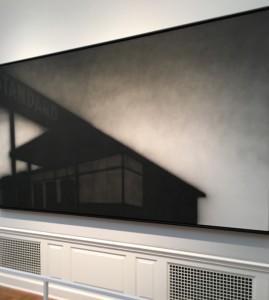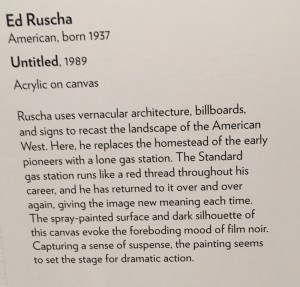 At each end of the exhibit were educational exhibits, a video about the behind the scenes with commentary by Paul Allen and the curators. It even showed the unpacking of the exhibit and the exhilaration as they saw each piece in person.
At the other end was an educational exhibit about how we view art and how our brains see and perceive art. I loved this quote by Paul Allen. I think it say so much about why I love landscape art and actual landscapes.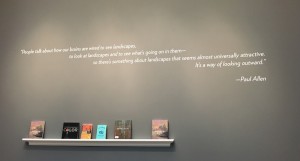 If you are any where near Portland in the next two months, I highly recommend this. I am going back.