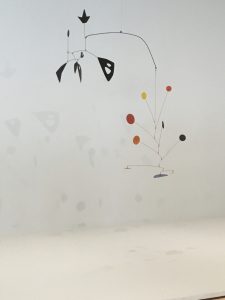 I  took a break to attend a 3 day workshop and I did well, but I was exhausted every night. I have always been a people person, but I spent so much of my recovery holed up with Mr C here in the condo, that I am finding spending a lot of time stimulated by the presence of other people is exhausting for me! Who knew that would every happen to me! I will share some stuff from the workshop later, but I wanted to finish my SFMOMA posting.
Our next stop was at the Calder exhibit which was inside and out. I love his mobiles.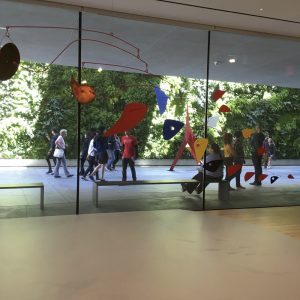 In the outdoor area, there was a beautiful garden wall of ferns and other plants.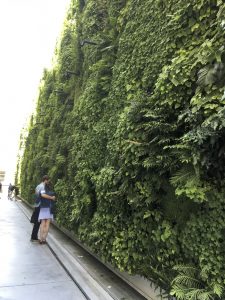 Then we were off to Open Ended: Painting and Sculpture since 1900.  A couple of Matisse portraits caught my eye. The first is The Girl with the Green Eyes.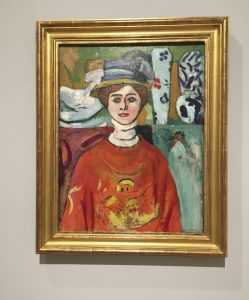 This one is Woman With a Hat. This one was done a little earlier than the one above. I thought it was interesting that it had a more impressionistic quality to it. I really like it better, I think.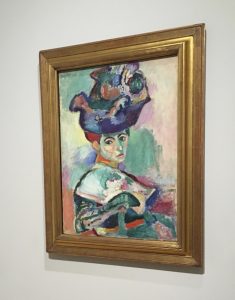 I love color and the beauty of juxtaposing colors as Josef Albers does in these 4 pieces.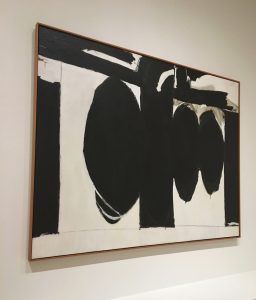 Mr C and I both have an affection for Robert Motherwell's works. His work is so bold and graphic. We own a signed print of his work.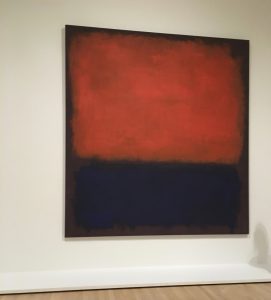 See how exciting this place is. You walk into a room and on every wall is a piece by one of your favorite artists. This being work by Mark Rothko.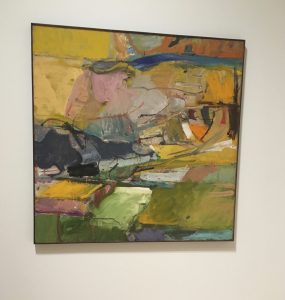 And what is not to love about this Diebenkorn, Berkeley #7?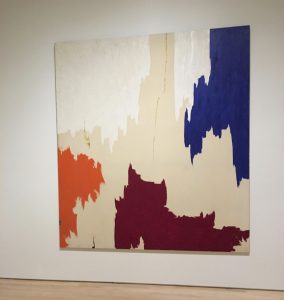 There were several pieces by Clyfford Still. His color use is extraordinary.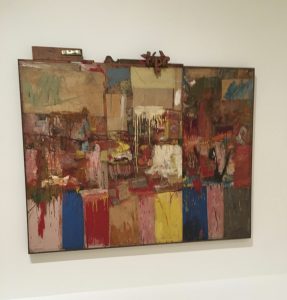 This  is one of Robert Rauschenberg's gritty pieces.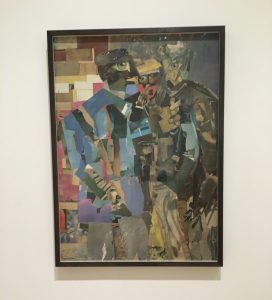 I was happy to see this collage by Romare Bearden, one of my favorite artists. I was introduced to his work when I lived in North Carolina and was a docent at an art museum that owned a few of his pieces.
By now, I was beginning to feel as if a truck had run over me but I was determined to find the small works by Klee, another favorite artist.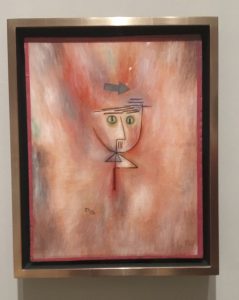 I was happy to find this in the gift shop: Art Inc. by my daughter, Lisa.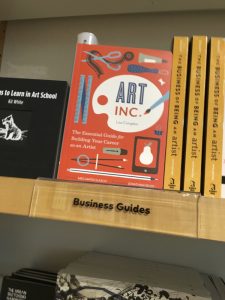 There was so much more. I hope to go back again, soon.