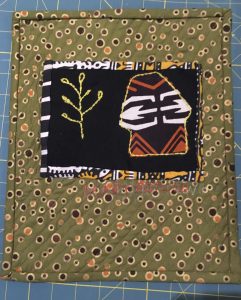 Beyond Fistula is an organization that helps women and girls in Africa who have recently undergone surgical repair for fistulas- a complication of difficult childbirths. My friend and fellow art quilter, Mary Ann McCammon, is very involved with this organization and has traveled to Kenyan to work with the women, teaching them to create little art quilts. You can read about her here.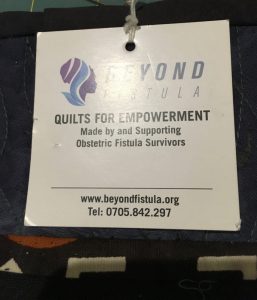 There is to be a fund raising event here in Oregon wine country, selling a lot of the work these women have created. Mary Ann asked us to create a larger piece, using the work done by the women. I have done two of these. I am embroidering their names on the front.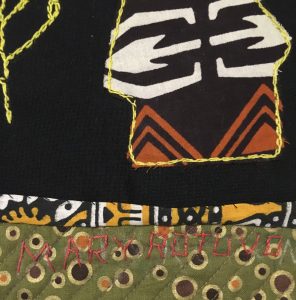 On the back is a pocket with a card with information and photo about the maker.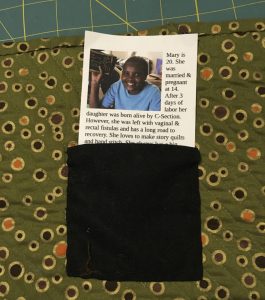 Here is the second one I made.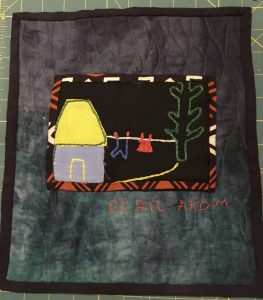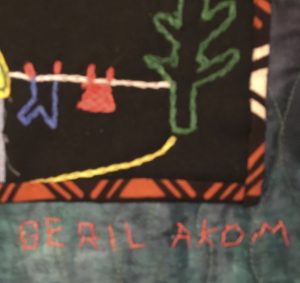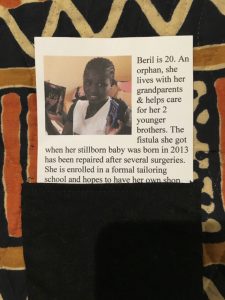 The fund raiser is in November at a winery.
Tomorrow is Columbia Fiberarts Guild with Fran Skiles as guest speaker. On Thursday and Friday, I am excited to take a workshop with her.