It is snowing again in Portland. This is a photo taken from our dining room window tonight. I was so happy to get out and take a long walk with Mr C and Scooter and not worry about slip sliding. Schools are closed again. Trinity is closed and we will not have our lovely Wednesday night community meal and classes.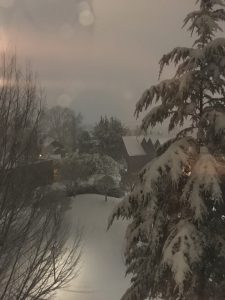 I have been getting some stuff done. I finished the first round of stitching on the background up above. I started stitching on the second one tonight. It is interesting to see how the same color thread looks different on the two backgrounds. It probably doesn't show in the photos.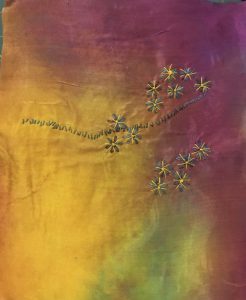 I also cut and pieced some more fabrics to make two more arty oven mitts.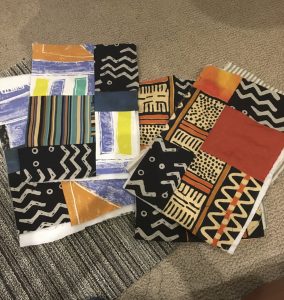 I knitted a pink pussy hat to wear to the Portland Woman's march on January 21. I used the Prisma app on the photo. It makes a photo look more arty!! I am knitting two more hats, hoping some family members will wear them.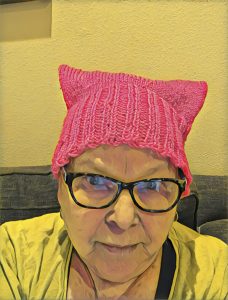 I have lots to do while I am snowed in. But, I really am getting tired of this winter weather. I did not sign up for this.