This is my third attempt at doing this post. Wireless laptop has it's challenges. I'm here. I've seen some of the show – it is huge. I met Pokey Bolton, publisher of QA and CPS magazines. She recognized my name. She is so cute. She is originally from Marin county so she knows Santa Rosa. I haven't seen Mrs. Mel or Robbi Eklow yet.
Here are some pics (some are a little fuzzy – must be the two glasses of wine I had) We only had 1 1/2 hours to preview the show.
The DEButante show DebR and Debra's quilts are hanging together!! Who is the guy on the cell?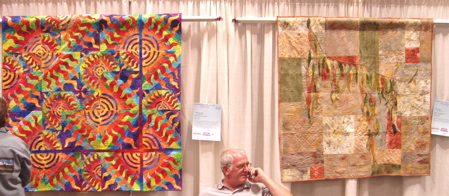 Here is list mom, Diane's, quilts hanging together.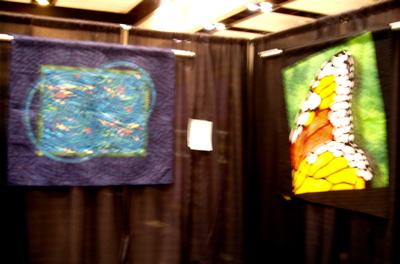 Here is my buddy Janet with her Tamari Balls: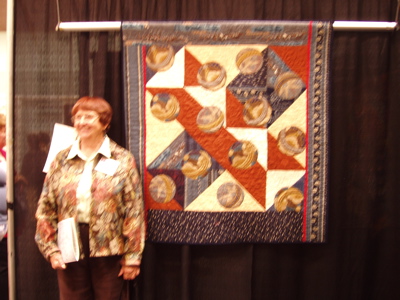 Carol Taylor – love her quilts!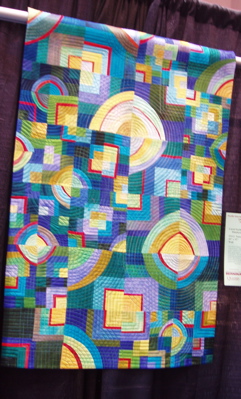 This dog quilt is so incredible – won for best hand applique. See the closeup of the JR – looks like Maggie when she was a puppy.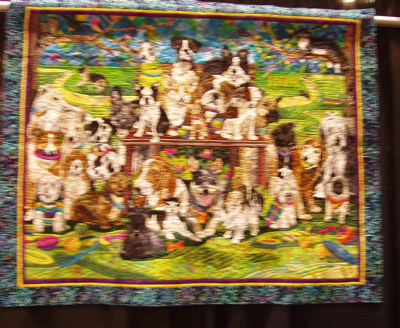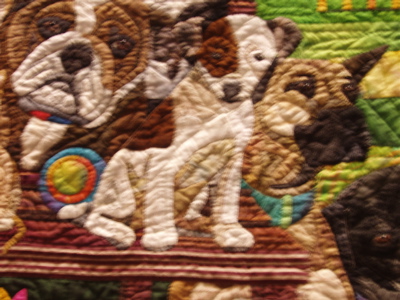 Laura Cater-Woods: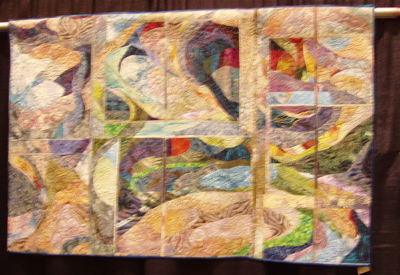 Loved this simple leaf motif quilt: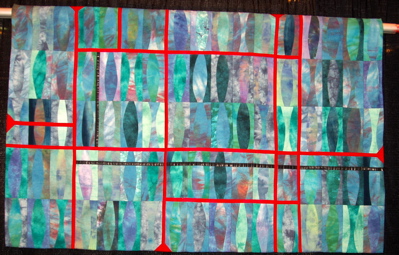 Liz Berg did this wonderful quilt with tree motifs. The photo does not do it justice: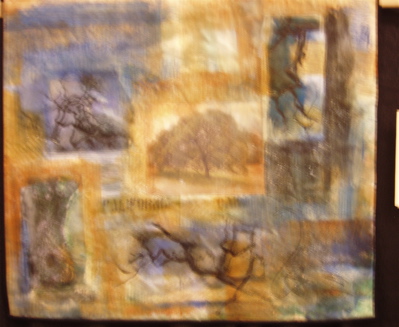 I love the visual impact of this quilt. Great use of Kaffe Fassett stripes.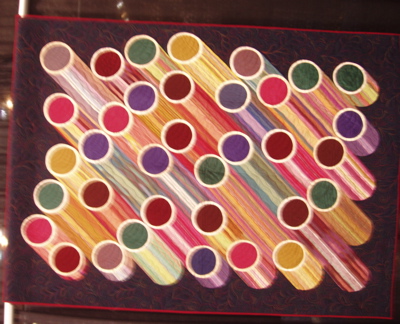 Off to beddy-bye. Get to hang out with Mrs. Mel tomorrow!!