I am having a hard time getting my mojo back. I have some deadlines coming up really soon. I have not felt particularly motivated to be creative. The weather in Portland has ranged from sun breaks to snow to hail to pouring buckets of rain. Here is proof of the snow on our deck: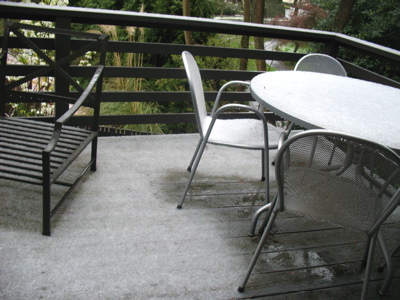 Here are the plans that my son made for my veggie garden.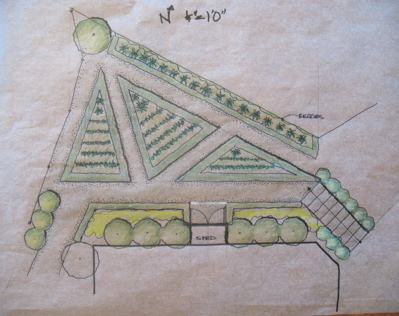 The space is sort of a triangle which borders our neighbor's fence. We are going to plant berries along the fence. There will be new steps on the right as this is on a lower level behind the house. Can't wait for this to happen.
Here are some sneak peaks of things I have been doing in the studio. I painted some commercial fabric because I needed some darker tones. The fabric underneath is the original.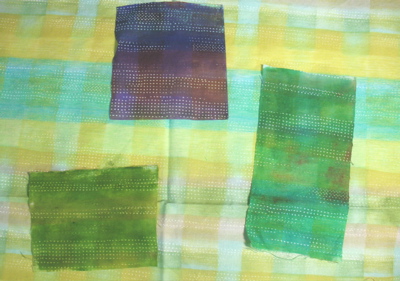 Here is another sneak peak of something I have been working on.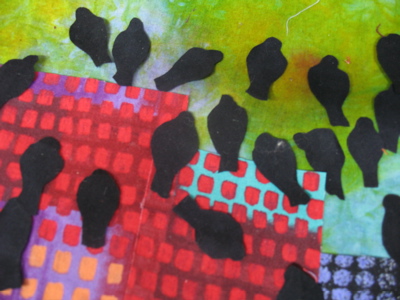 I am off to get my beauty sleep so that I can get lots of work done tomorrow.