I think I am up an running with photos. At least the dashboard is looking better. Today, the sun came out, but we didn't get any snow melt as the temps never got above 28° F. We took Maggie for a walk in the late morning and slipped and slid our way through the neighborhood. It was especially treacherous crossing the streets. I think I will have to get out my exercise videos if I am going to get any workouts this week. We are due for continued freezing temperatures and more snow on Wednesday and Thursday. This is very disappointing as I was looking forward to a shopping trip with Mia on Wednesday for her birthday. On Thursday the STASH group had a holiday lunch and tour of the Pittock Mansion planned. I think we will need to cancel that, too.
I took a couple of photos while we were on our walk.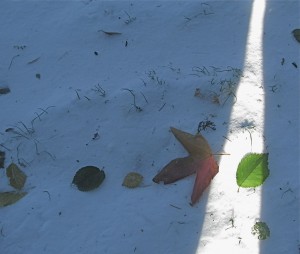 The snow made our landscaping look like strange hairy critters.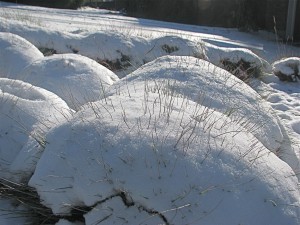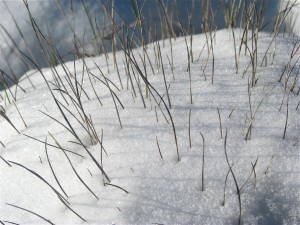 I think my fall/winter garden is done in.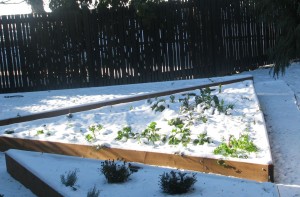 I have been working diligently in the studio on the What If piece. It is almost finished. I am going to foil a silver star over the nativity. The graffiti on the wall says Peace on Earth. As I said yesterday, I am going for a story book illustration look.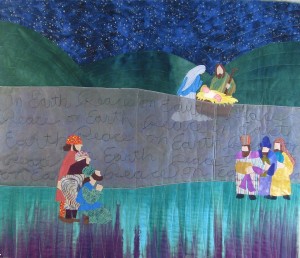 Guess what came today? The fabric! I don't know if I have time to make the piece I had planned to do with it.