Today was a special day as I got to meet in person the fab Pam Rupert and her adorable husband, Russ. She is much cuter than her alter ego, PamDora. June and Terry and their husbands, Jerry and Ray and Mr C and I all met in the Pearl district of Portland for lunch at Andina, a Peruvian restaurant. We shared several tapas which included seviche, crab and shrimp stuffed avocado, potato frittata, and peppers stuffed with quinoa and cheese.
Here are Terry, Pam and June perusing the menu and making our selections for lunch: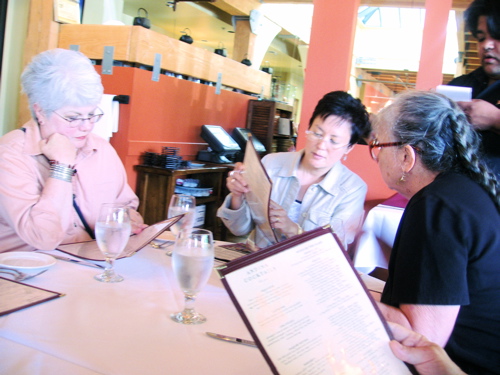 We also enjoyed a variety of desserts and Peruvian coffee served in this interesting pot: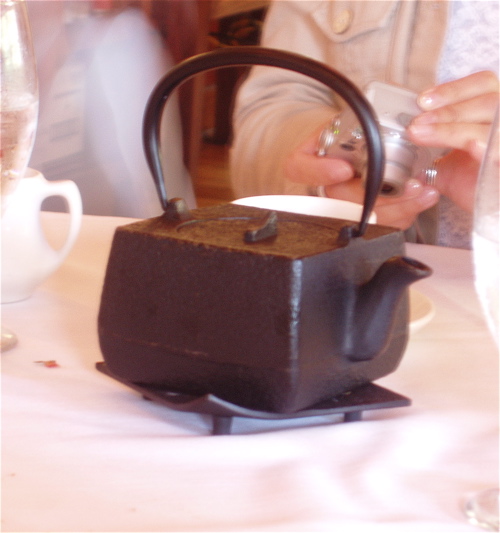 This is Pam after a Mojito; she seems much happier!!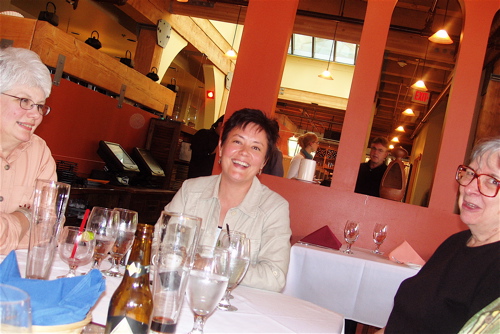 I sat next to Russ. What a delightful guy. He is a very famous sculptor. You can see some of his work here.
After lunch Steve ran off to protect our car from the meter maid and we hailed a young woman on the street to take a group photo of the rest of us: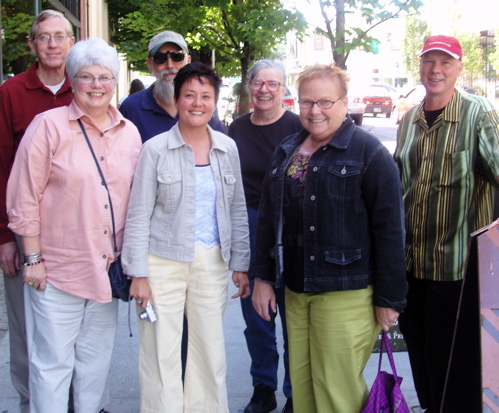 Left to right: Ray, Terry, Jerry, Pam, June, Moi, Russ. Look! It was cool enough in Portland for long sleeves.
Steve and I headed off to the paint store. We bought the red and green paints for doing the kitchen and laundry room. I am so excited!!