Yes, I slept like a baby, here in Seattle, last night. We arrived around noon at the Hotel Andra on 4th Street. It has recently been remodeled and has the great boutiquie modern feel that I love. Here is a shot in the lobby: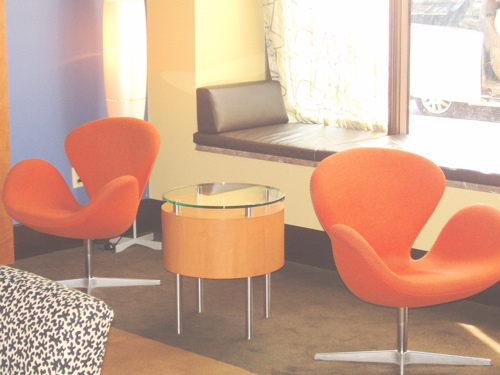 Our room wasn't ready so we checked our bags and headed for Pike Place Public Market: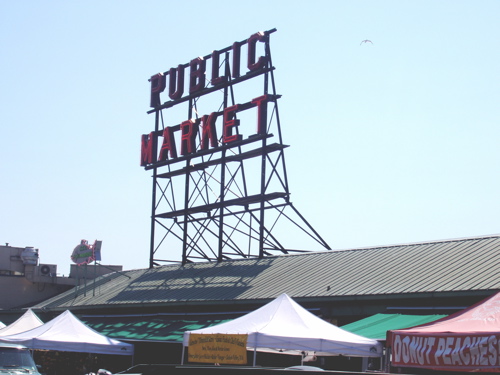 I love the tables of fresh food and flowers that abounds: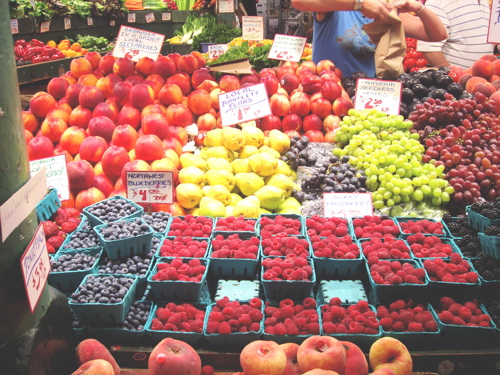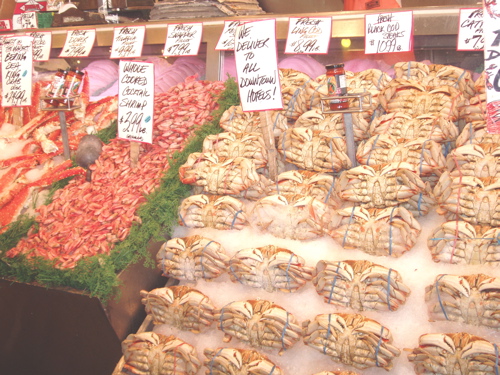 We had some lunch and then walked up to the Seattle Library which is an architectural delight.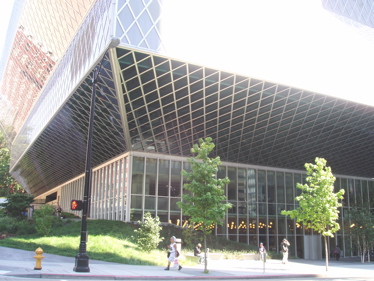 I love these bright yellow escalators which take you up and up until you get to the tenth floor.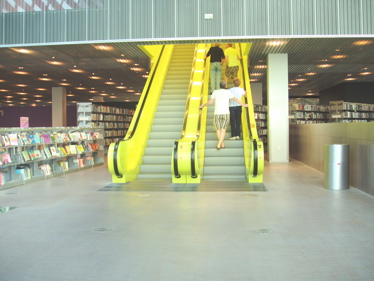 I had loads of fun taking grid photos. Click to see larger view.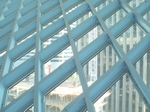 I love being in the city and taking photos of the architecture.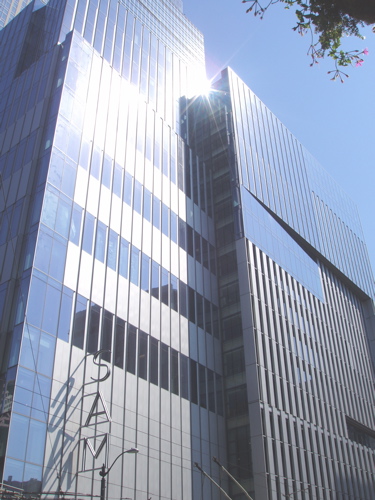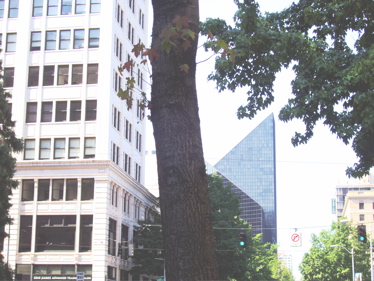 To see more Seattle photos of the library and Pike Place Market, go here.
We did a little shopping in the afternoon, but didn't buy much. We had dinner at The Flying Fish at 8:30 pm. We had seating on the patio and had so much fun watching the parade of folks going by. It was pretty sad though when a big SUV got towed for illegally parking and a poodle was in the driver's seat. I wanted to wait for the driver to show up so that I could give them hell for leaving the dog in the car.
Today, I had logged over 15,000 steps by 2:30 in the afternoon, but that is a story for the next post.