Typepad has just turned me in to a cussin' Grandma. i was almost finished with my post with lots of photos and it stopped working and I lost the whole dang thing. Anyway, as I was saying, Seattle was full of visual treats for me and my camera. I love the architecture and the juxtaposition of stuff that I saw. We parked our car when we arrive and didn't see it again until we left on Monday, so we did a lot of walking.
We started the morning at the Lola Cafe, in the hotel where I had my favorite breakfast – granola, Greek yogurt and fresh berries: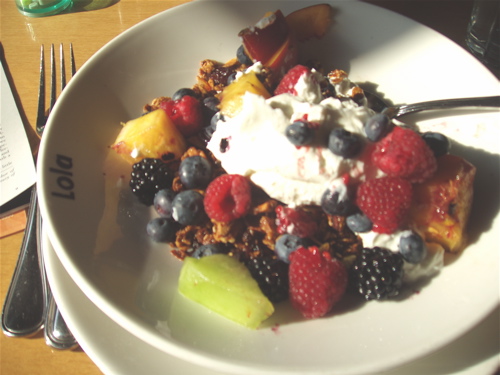 I loved the light fixtures: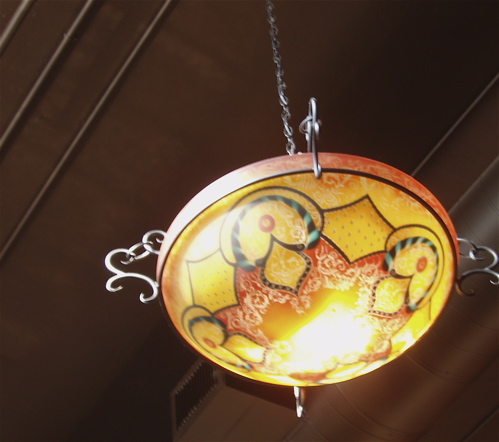 Our first destination was the Seattle Center. once the location of a World's Fair and the home of the Space Needle, our destination. On the way, we saw this building with a glass-like exterior. I loved how the older building across the street and the space needle were reflected on its exterior.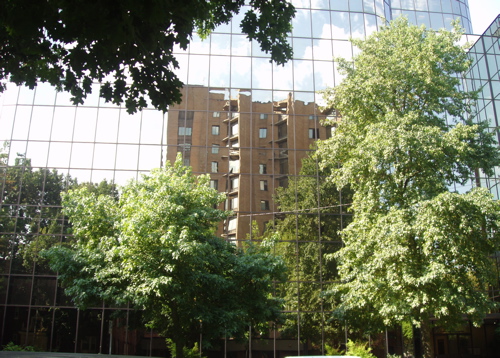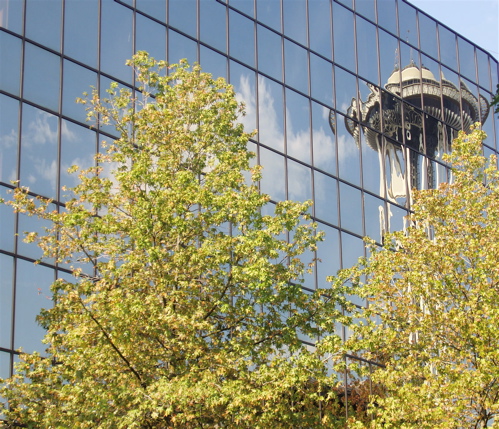 Once at the Seattle Center we were met with a huge line of people. We realized that this was for Bumbershoot, Seattle's Music & Arts Festival. The line for the Space Needle was much shorter. It was fun to take the glass elevator to the top.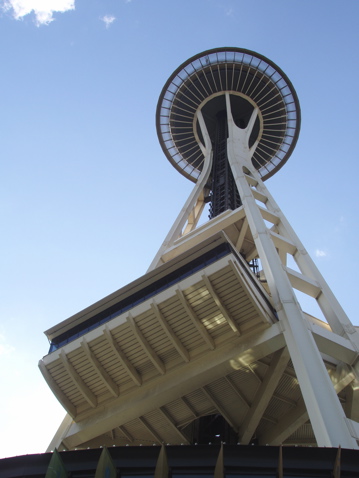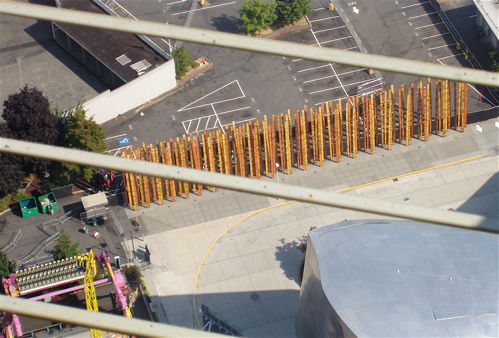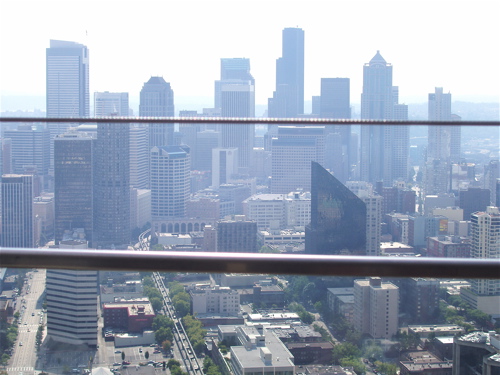 After our Space Needle adventure, we headed for the waterfront where we saw more interesting sights. Oh, there is the space needle again!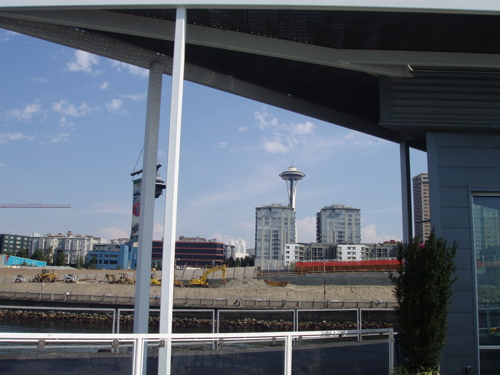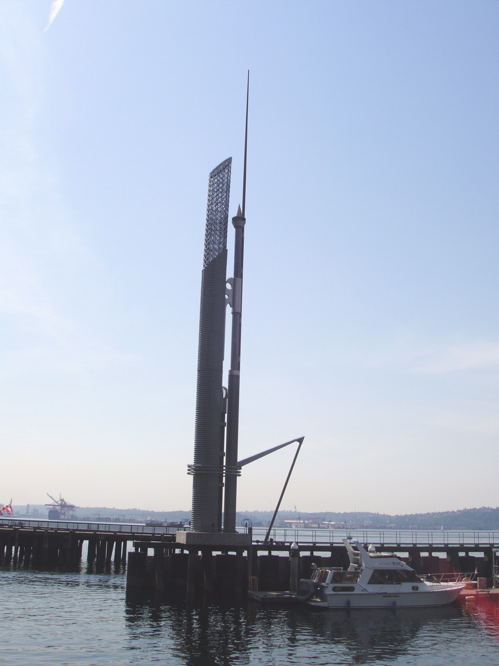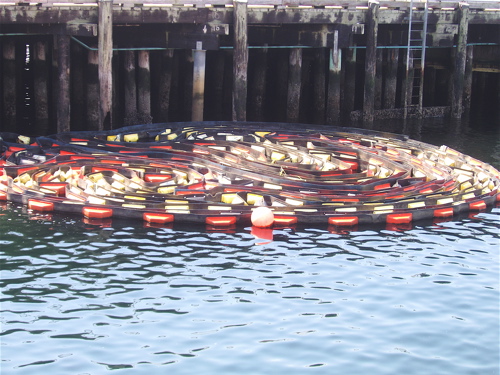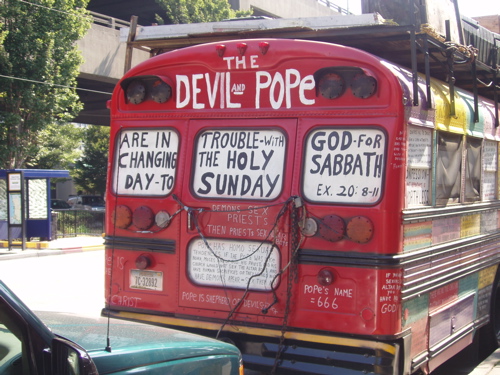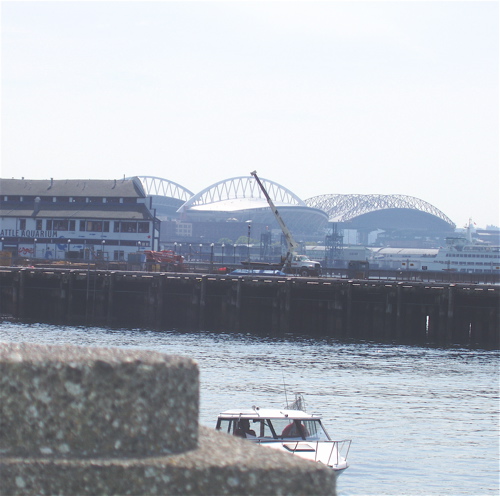 Our next destination was Pioneer Square where we saw more great architecture.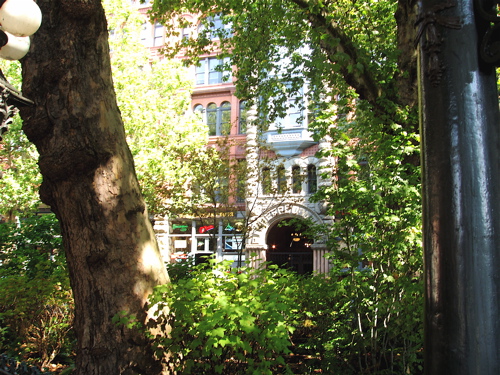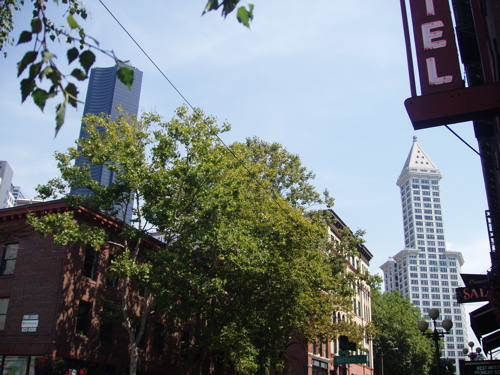 And this mural: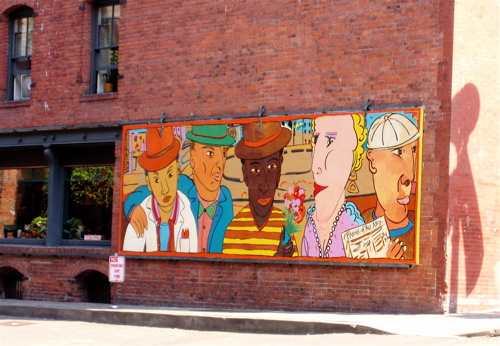 We walked back to the hotel and stopped and did some shopping along the way.
My feet were really hurting and I was very thirsty so I sat in my comfy bed, drank water and worked on my quilt: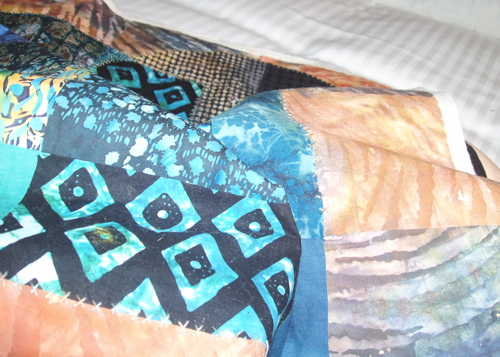 The concierge made reservations for us at Maximilien's at the Market, a romantic French restaurant. We sat on the deck with beautiful views of the bay and watched the sun set. We shared a fabulous flourless chocolate cake with homemade ice cream.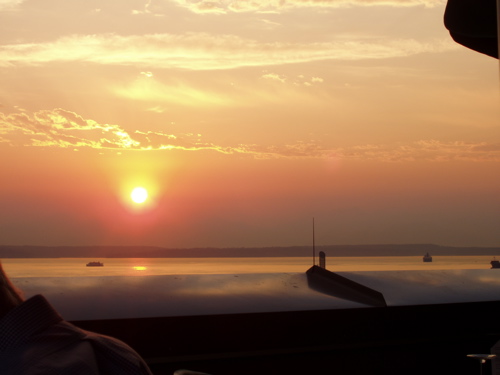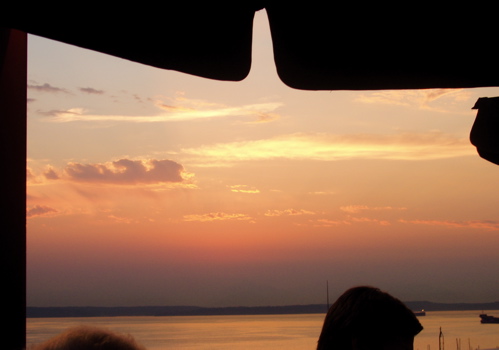 It was a great day. On the way out of town on Monday morning, I got this shot of another building, reflecting another: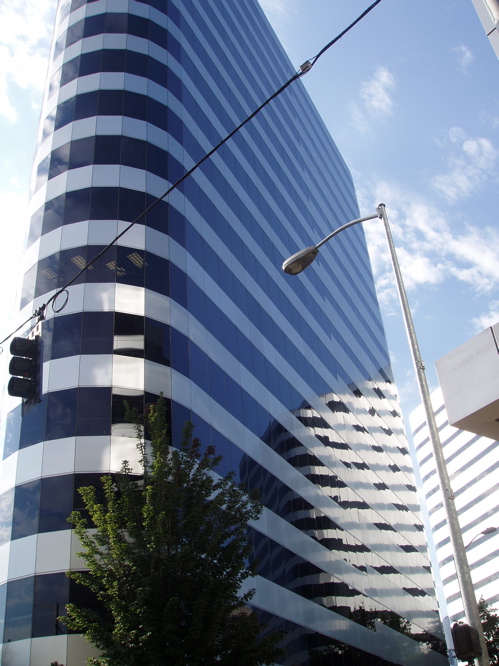 On the way home, we stopped at the Glass Museum in Tacoma. What a visual treat. Pictures tomorrow. (I am crossing my fingers and saving this.)