Thanks for the commiseration over my recent state of mind. Today was much better (even though I turned myself into WW and was up 4 pounds!! eek!!), and I think it proves the old adage that sharing our misery helps to dilute it.
I spent an hour with a charming Comcast tech who straightened out our connections so that our phone, Internet and TV will all operate more efficiently. He fell in love with Maggie and might have absconded with her if I had allowed it.
M and M arrived early afternoon (no school). We took a walk in the Rhodie Garden and fed the ducks. There were many signs of spring.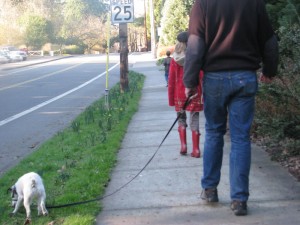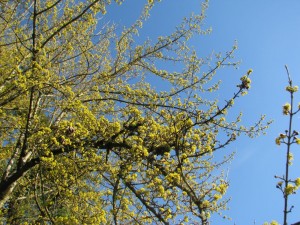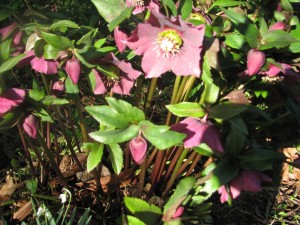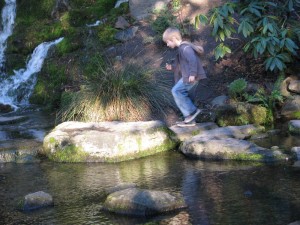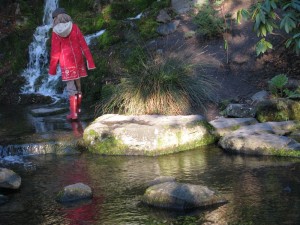 The mail came very late today, but it had two large envelopes that made me very happy.  Early in February, I won a pressie when I commented on Regina's Mostly Turquoise blog. Regina is a talented artist who lives on the Dutch West Indies island of St. Martins (Sint Maartin). My gift arrived today and it is so much more than I expected. It is a beautiful art quilt with some hand painted fabric and of course, some turquoise.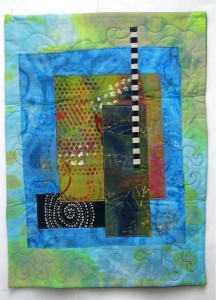 And some more Regina Art: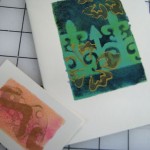 Thank you so much, Regina!
The other envelope was the acceptance of two of my quilts into the Sacred Threads exhibit. This happens every two years, in June, in Ohio. The two quilts are the Galilee Sunrise and the Wailing wall with the Dome of the Rock, both of which were in my show and sold. The new owners have graciously agreed to let them travel. They can be seen on my Flickr set, Holy Land Pilgrimage, A Quilter's Journey.
M and M brought some much needed energy and fun to my life.