Steph's birthday is on Monday and since I will be down at the Eugene Textile Center up to my elbows in dye, we went out to celebrate tonight. I just want to say that I have the greatest grandchildren. It is such a treat to go out with them. Mia babbles on and on about things and Miles, the quiet one, takes every thing in and analyzes it, very quietly.
We went to Tastebud, which has a wood fired oven.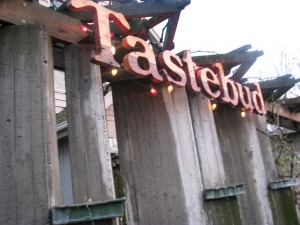 Here are my peeps: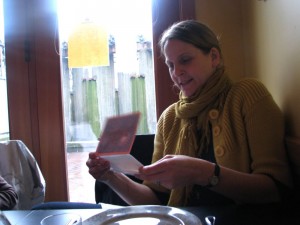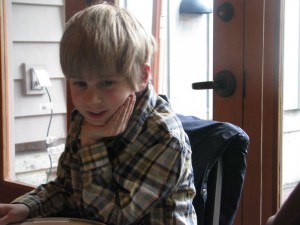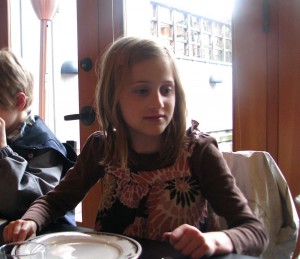 Mia has a cold and sounded a bit like Katherine Hepburn!!
The pizza was great. The kids had cheese pizza. The adults had woodfired clams and focaccia, wild mushroom, caramelized onions and Oregonzola cheese and sausage, ricotta and mozzarella.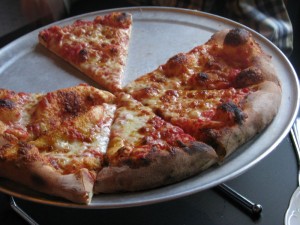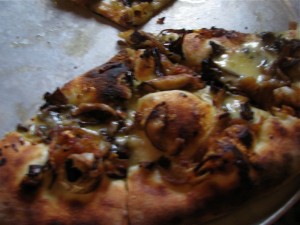 Have I mentioned that pink season is starting in Portland?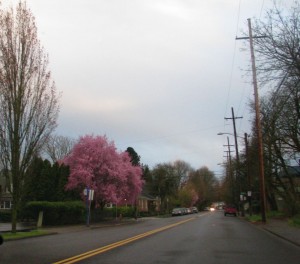 My supplies are packed; I'm packed. I am leaving at 7:30 am to get there in time for class. I am really looking forward to 3 days in the dye studio. I will be blogging from Eugene. I get to meet Connie Rose in person and I am staying with Karen Miller — can't wait to see her studio.