On Saturday afternoon, Steph, Mia and I headed out to the Clackamas County Fairgrounds in Canby for the Flock and Fiber Fest. It is a pretty drive on 99, along the Willamette. The trees are starting to show a hint of fall color. Stephanie and I both agreed that are favorite part of the event is the Flock. There are barns of sheep, goats, rabbits and Alpacas. Here is some of what we saw.
First, the flock:
I swear, this sheep stopped eating to pose for me.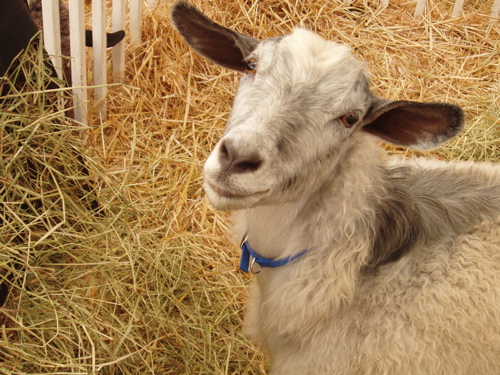 The next two are rather exotic looking, don't you think? The horns on the second one are quite extraordinary.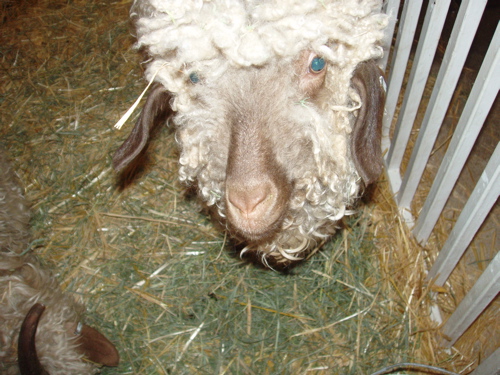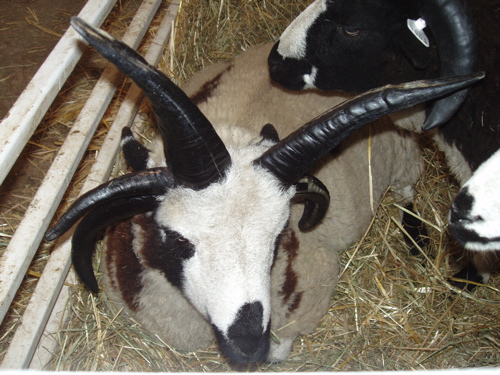 Here is Mia having a laugh with the horned sheep.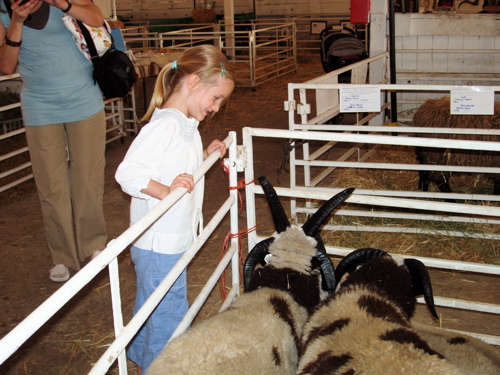 I love the Alpacas. They make a lovely low mooing sound.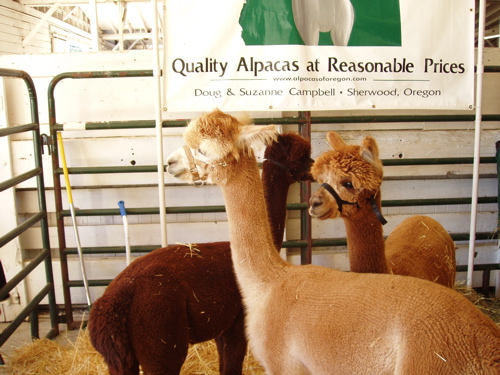 These two were having a bad hair day.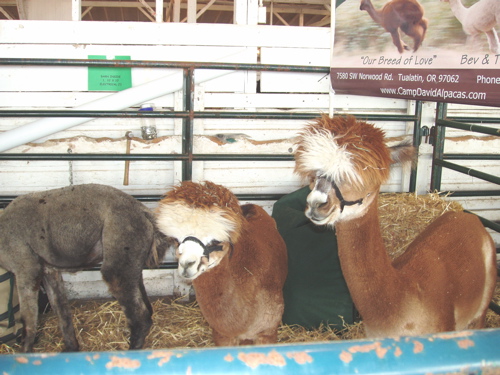 Now to the fiber part. Here are Steph and Mia checking out some books. I bought Mia a book about making friendship bracelets with materials included.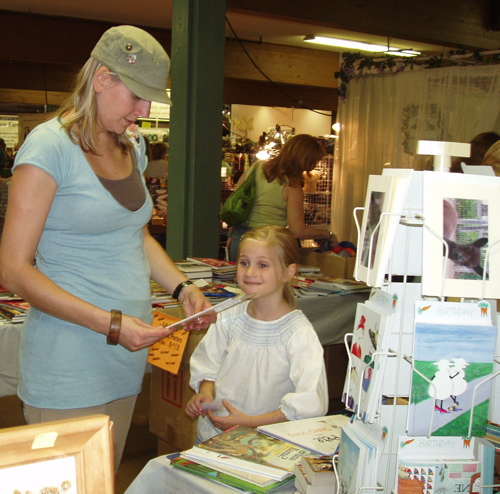 There were buildings and booths and tents filled with all manner of roving and yarns and materials for use with the fiber.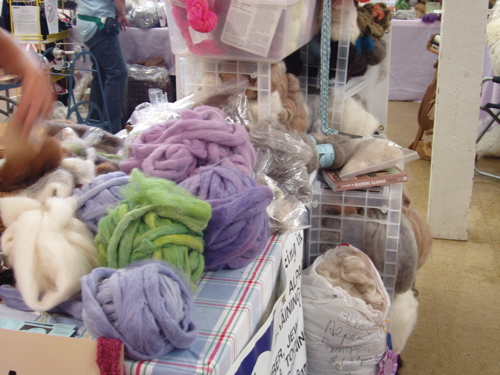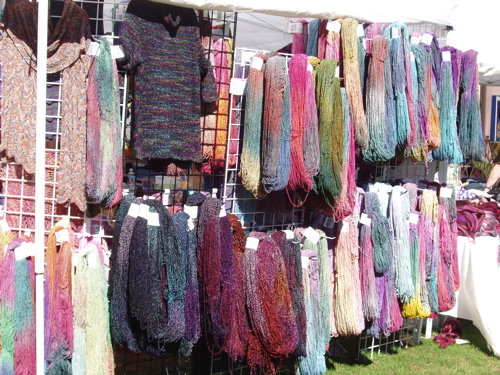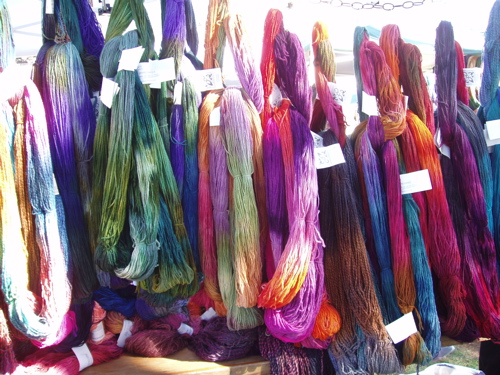 This place is sensory overload for a fiber/color junky like me. I did lots of looking and touching and oohing and ahhing.
Here is my roving. I am planning to do some felting and make some small art quilts with it. I was going to buy plain roving and dye it, but Stephanie convinced me to start with the ready to use stuff.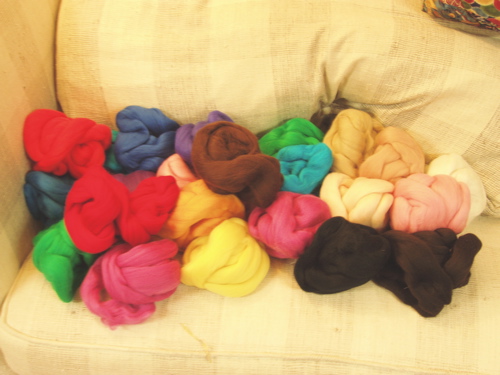 I also purchased these three books: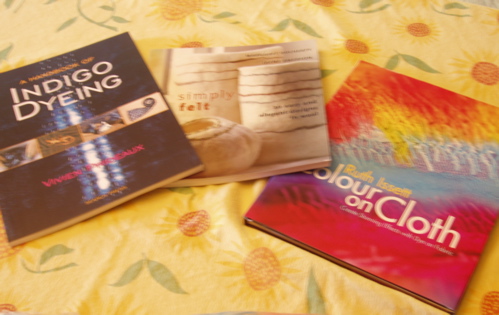 Indigo Dyeing, Simply Felt and Colour on Cloth.
I didn't accomplish much today. I have a fierce sinus head-ache. Looks like I will have fall allergies here in Portland.