….Puppy Love.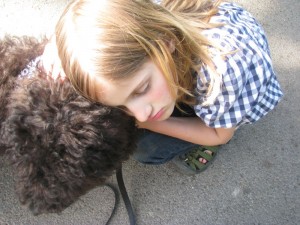 Today, was my play date with Mia, except that Scooter got all of the attention. We took a walk to the Rhodie garden.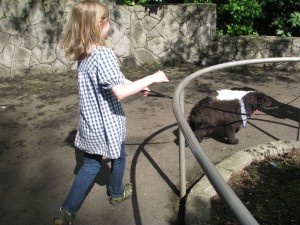 I think Scooter likes his new pack.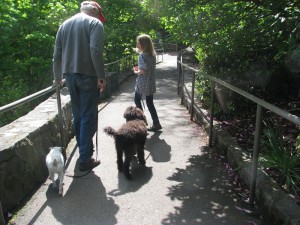 The Rhodies are beautiful right now.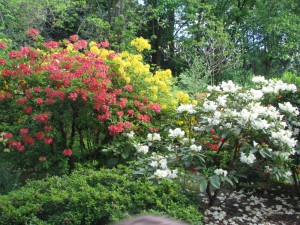 I especially love this creamy Rhodie with tinges of peach.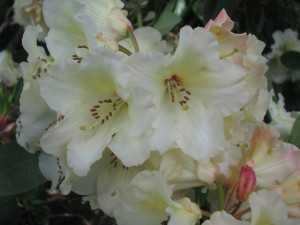 The baby ducks are making their debut in the reservoir.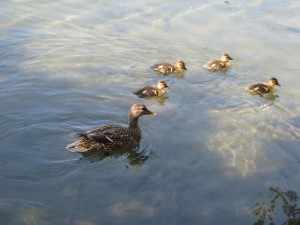 Scooter was so tuckered out, he made a bee line for his crate: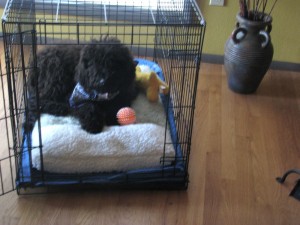 I received some great mail today. The first of my Collage Mania pieces arrived. This one is "Nevermore" by Pat Dolan. It is beautifully mounted. I love it. The photo does not do it justice.