It is early on Wednesday morning. My roommate left at 4 am. We both crashed early last night so I am up and posting before breakfast and packing to go home. All of my supplies are packed and will be shipped home by the hotel today.
I can't believe that I didn't take photos of my work before I took it down so I tried to get some photos in the room this morning.
Here is work # 1 – and a closeup.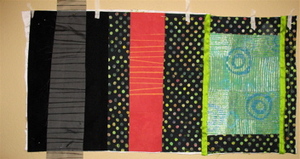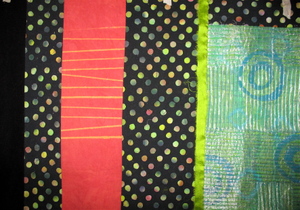 Here is work # 2. It is all silk and very unstable. When I get it home I will fuse it to batting and fuse the elements. Charlotte helped me work out a quilting plan which will tie this all together. Remember this was folded up and is now a wrinkiled mess.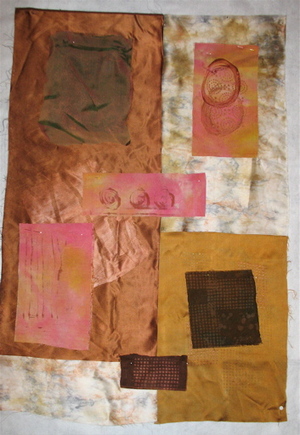 Here is a close-up of the layers in the upper left corner which will be stitched and cut in parts to reveal the different layers.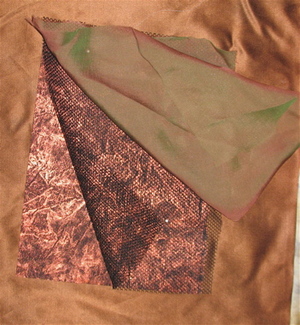 Here are some other close-ups of elements:
Screenprinted and mono-printed.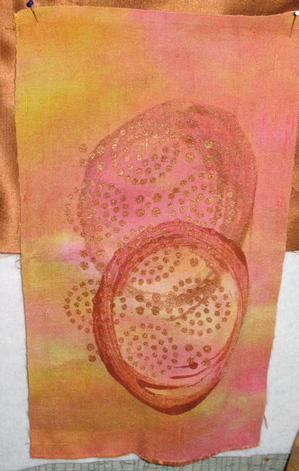 Mono-print silk discharge on silk background.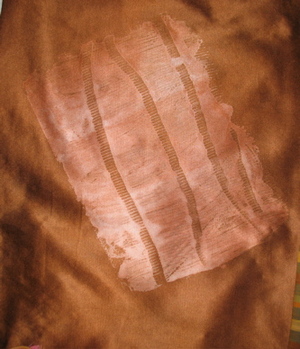 Screen-printed silk background.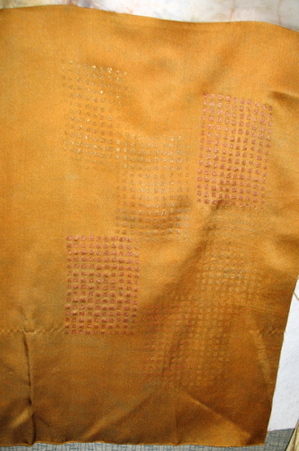 Oh, and here is the delightful Charlotte Yde. That is Steen, her handsome husband in the background.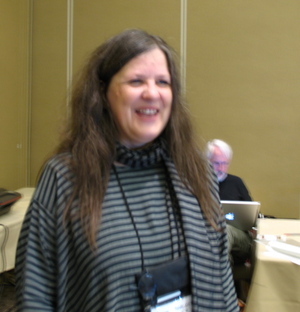 Look at what I won!! Third place from the teachers for my Aspen Reflections which is owned by Teri Springer. Teri, do I have to give you the ribbon? I'm keeping the $50 check!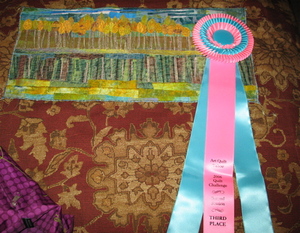 The cactus piece won people's choice. The dog won second place for the teacher's award.
I leave you with the final dessert du jour.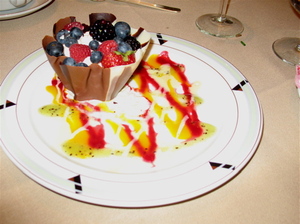 I'm going home!