The Pirates of Portland gathered on Sunday afternoon to celebrate the birthday of Miles the Maverick.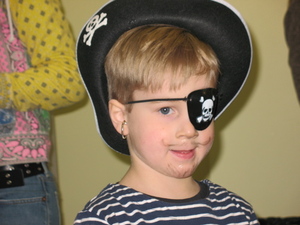 The place – an indoor display of beautiful play equipment that is rented on the week-ends for parties.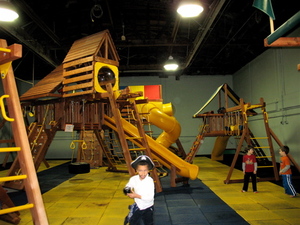 The only wench in attendance, Mia, was decked out in her party finery.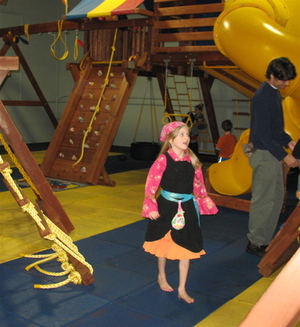 There was lots of dancing, jumping yelling and fun.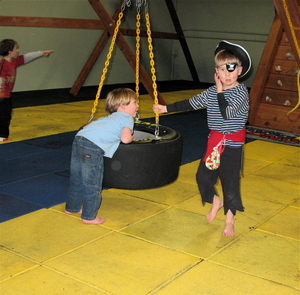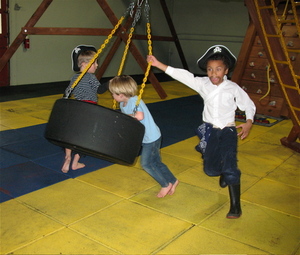 Here is the Pirate Grub: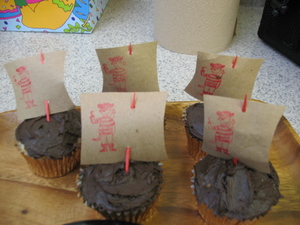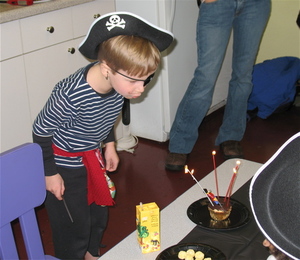 Of course there was plenty of Pirate Booty: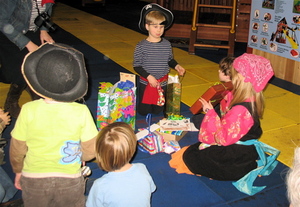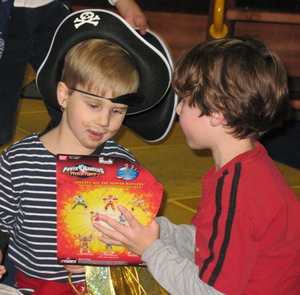 A fabulous time was had by all, just check out these smiles: