Just a quick post this morning to tell you to be sure to run over to Create a Connection to see the nice interview that Deb of Red Shoe Ramblings did with me. She is the guest interviewer this month.
We are on our way to San Francisco to have dinner with Lili, Mark and Jayme, tonight. Then, on to Portland on Wednesday. I hope the rain isn't too bad.
Here is what I accomplished in the desert, besides finishing the binding on Fragments. It is Viola's Garden, a quilt for my great niece. She is Mike and Ann's first grandchild.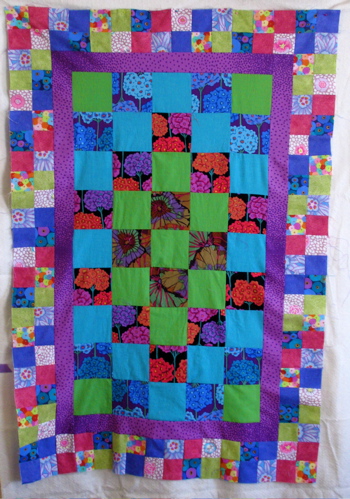 I guess I am not so pointless, afterall!!