I have the pieces for the BIG quilt cut and fused to a large sheet of Teflon. I have cropped out some areas for sneak peeks. The title is Mother Lode. Heh!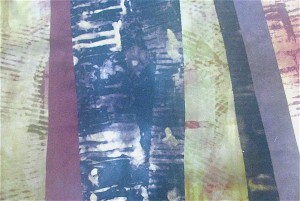 I just love how the different fabrics interact with each other — sometimes my choice and sometimes, serendipity.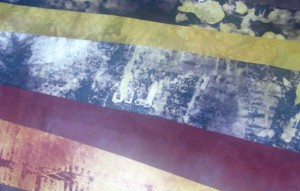 Of course, those who know me, know it is all about the fabric.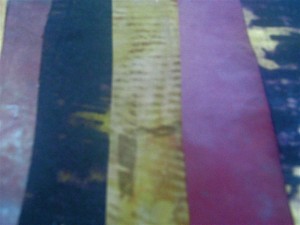 So, that is what I have been doing today. Tomorrow, I hope to get it fused to the batting. I may have to run out to get backing fabric for it. I am not sure if I have anything large enough in my stash. then the quilting will start.
I meant to post this link last night and forgot. There was a lovely interview with my daughter, Steph, here.