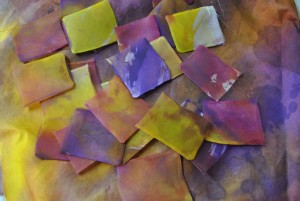 This fabric that I painted, warm sunshine and a delicious dinner out with Mr C. And, of course, Scooter always makes me happy.
This is my fiber sketch for today – a composition with fused hand-dyed fabric.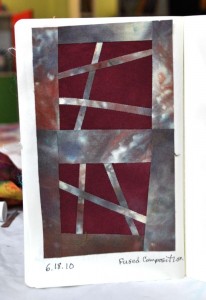 Have a nice week-end. Our rain is coming back tomorrow, but, one day of sunshine makes it bearable.