Internet service has been spotty and so I finally paid for Wifi so that I can keep up with things and work on the SDA website when I have a few minutes.
Yesterday, we did soy wax batik in our class. Here is the Rayna du jour: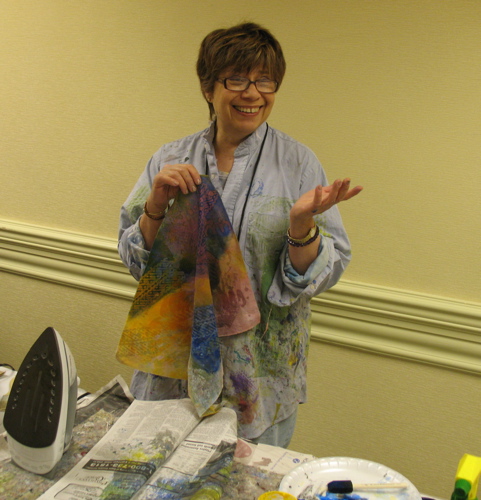 We melted soy wax in an electric frying pan and used all sorts of found objects and printing blocks and tjaps to make wax markings on our fabric. Here are some examples of the stuff we used.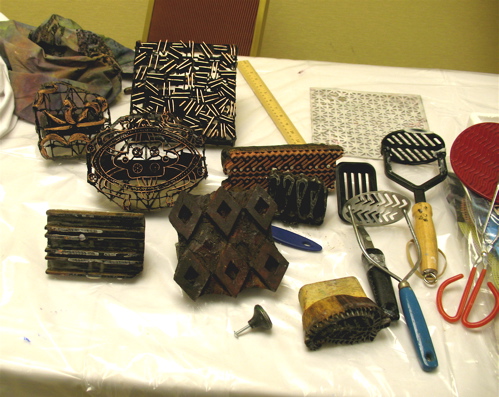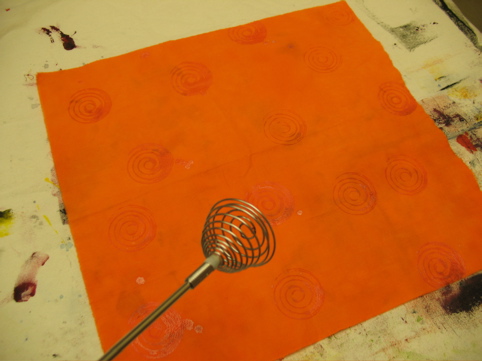 Here is the orange fabric with lots of wax markings.
Here is my paint palette: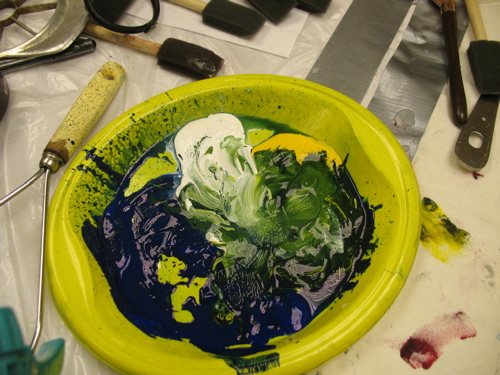 Then you wet the fabric and add lots of water to the paint and slather it on with a foam brush.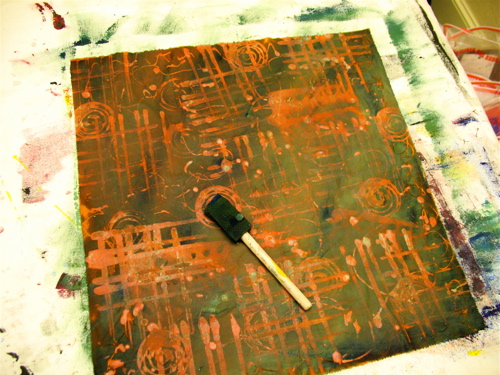 You can wait for the paint to dry if you want instant gratification or you can put it between newspaper and iron it. It removes the wax, dries the paint and sets the paint.
I will post the final fabric tomorrow. It is very cool.
Here is another piece that I did.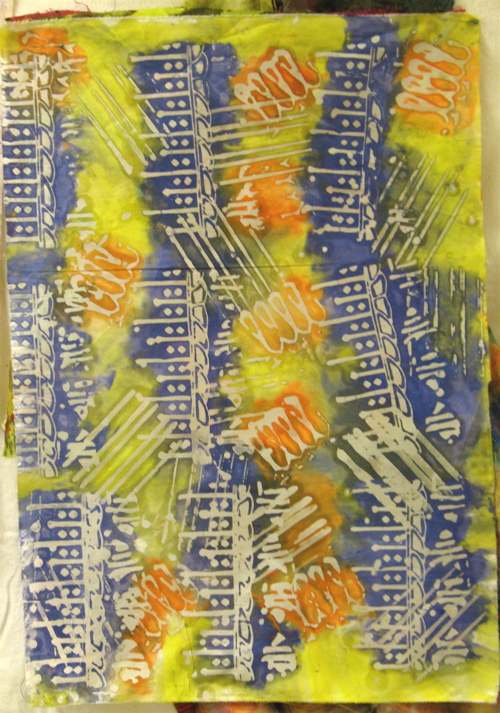 This is the muslin that was covering my work space and had wax imprints and paint. I painted it and love it!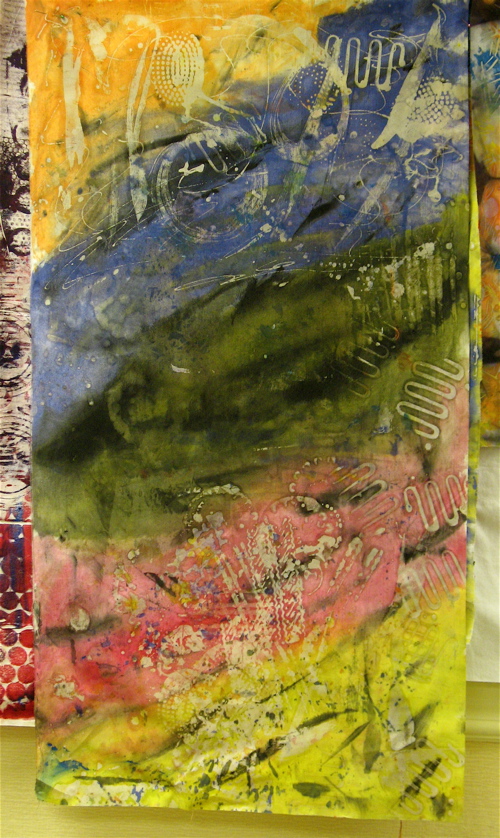 I added some more torn paper forms to this piece to flesh it out.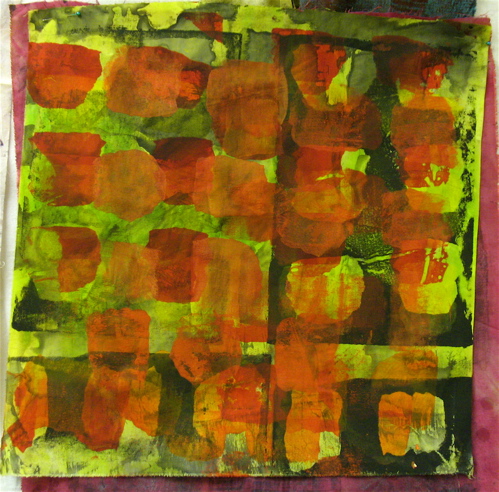 And for those with a sweet tooth, here is last night's dessert. I am not sure what it was called.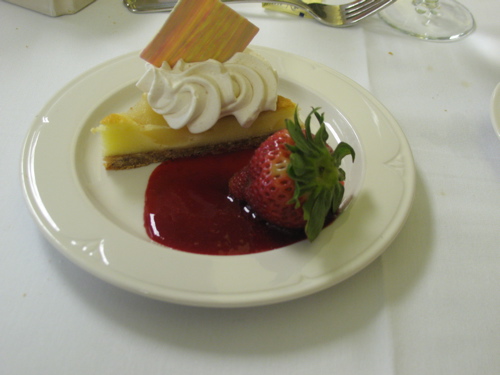 Today we had a field trip to Stone Mountain and Daughter in downtown Berkeley. We had a bag lunch and got to do some shopping. I can't believe that tomorrow is our last day of class.