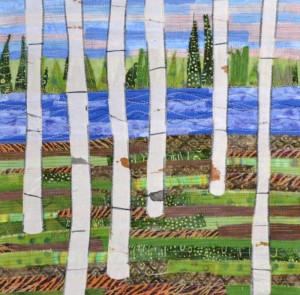 Today is the reveal for our latest Twelve x Twelve colorplay theme — blue/sage/brown. It said landscape to me. I have done many landscapes with aspens, but never for the Twelve challenges so I decided it was time. This is another version of the Spooner Lake aspens. I think this is number 3 or 4.
I used Sue Benner's method for this. The batting is fused and then strips of fabric are used to create the landscape and fused to the batting. Then a good amount of stitching is done to finish it off. This is what it looks like before stitching. This is a very preliminary fabric sketch that I did to see if the plan would work.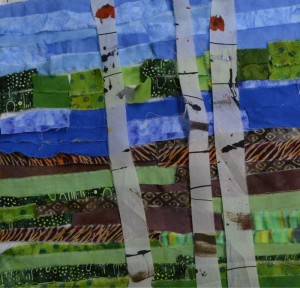 This is the background after it is fused and stitched.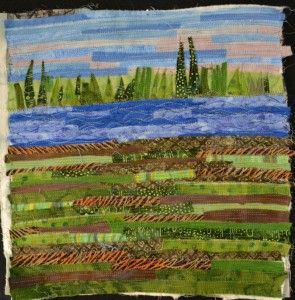 Here is a detail shot of the finished piece.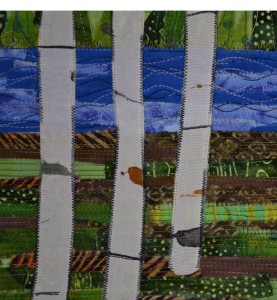 I get to select the next colorplay theme. Stay tuned for my reveal in the next couple of days.