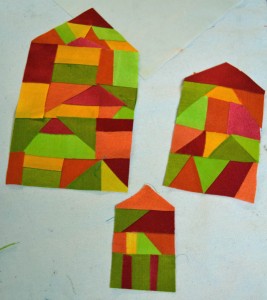 I was inspired by this piece by Klee, titled, Castle Garden.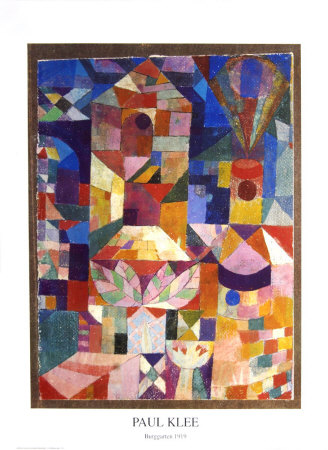 I have my castles done, now I need to do the background. I am so taken with how he paints these geometric forms that add depth and complexity to this piece.
I finished the other piece. I am not sure if it will be my final choice for the chartreuse colorplay. I will probably do another one or two.
Tonight, we took Steph and Jack out to dinner for their birthdays. We went to The Screen Door, a local restaurant that serves low country southern food. They use local meat and veggies as much as possible. You have to go early and wait in line to get in as they do not take reservations. The food was delicious.
I will be enjoying time in my studio this week-end, staying out of the incessant rain.