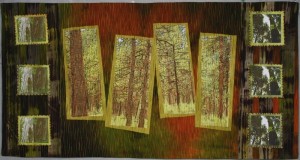 I have had a desire to make a piece about old growth forests. My last attempt was not very successful. I love the mystery of them. The trees stand like sentinels, watching over the  landscape they inhabit.
I used 3 photos that I have taken in forests of the Northwest. I played with them in photoshop and then printed them on silk with my large Epson printer. I had this amazing, earthy hand dyed fabric that I have been saving for this piece.
This is the enter photo that I manipulated in Photoshop and printed on silk.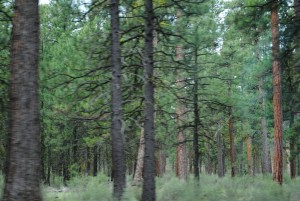 These are the other photos that I printed in triplicate for the side panels.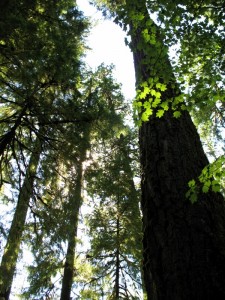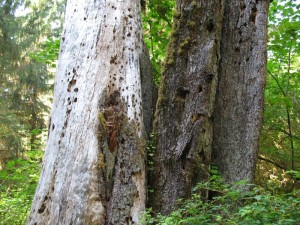 This piece is a departure from what I normally do, and I am not over the moon about it, but it is not too bad, I think. Here is a detail: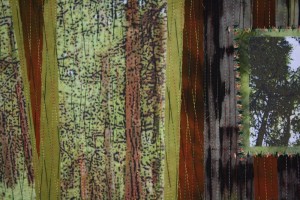 On another note, my second cataract surgery was uneventful. I opted not to have any sedation and was very relaxed through the whole procedure. It was nice to come home and not be blotto. I was able to drive the car and pick up some groceries and drop the CD for the show at the FedEx store. I have mild pain in the eye tonight, but I am seeing quite well. I don't need my cheater glasses for most things – like working on the computer.
I must stop and pay attention to Project Runway, now.