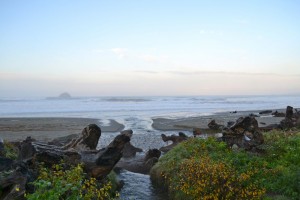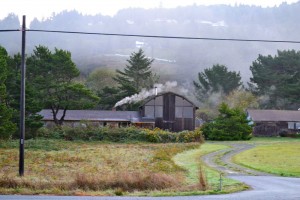 I am full of gratitude for the life I have been given, my family and my friends.  I am happily ensconced in this house facing the Pacific Ocean in California, just across the border from Oregon. All my children and their partners, grandchildren, Scooter and Wilfredo, my granddog are here for the Thanksgiving holiday. Above is the house we are in. The top floor, where those windows are, looks out across the ocean.
We all had harrowing drives through wind and rain to meet here. Now, it seems so worth it.
Sunset last night, after the rain stopped and the skies began to clear.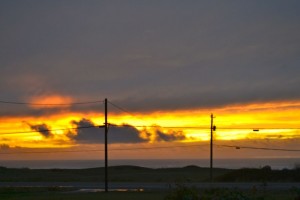 We brought Scooter with us and he has been such a great traveling companion. He was very excited when his buddy, Mark, showed up.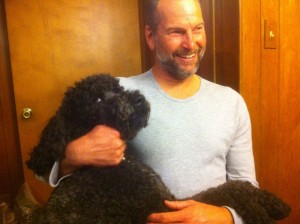 This morning we arose to find blue skies and set out to check out the beach and the state park across the street.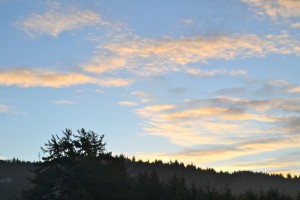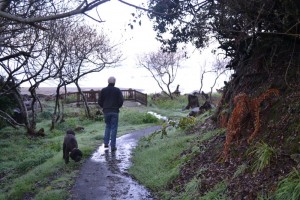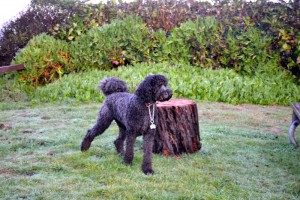 Scooter and Wilfredo are getting along quite well. Last time, he drove Wilfredo nuts!! Here is Wilfredo chillin' with Lisa.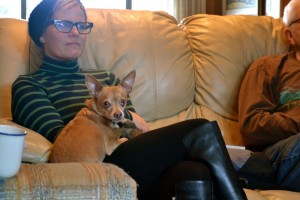 We are all contributing to the holiday feast. I am doing the turkey, stuffing and cranberries. Here are Mark and Jayme chopping veggies for their veggie dishes. They also made us a delicious kale frittata for breakfast.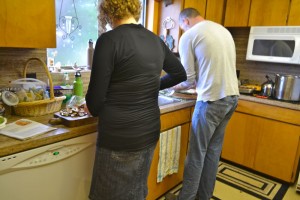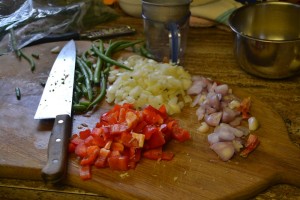 And, best of all, here is the baby bump!!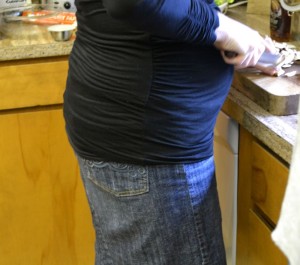 If you have made it all the way to the end, I want to thank you for checking in on my blog on a regular basis. I am grateful for you, too.
Hope you are having a happy day.