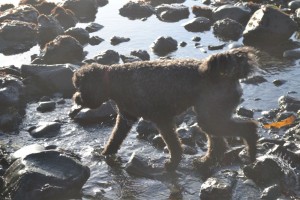 I can't believe that we are heading home tomorrow. The days have flown by. Yesterday, was a beautiful day. We drove in to Crescent City where Mark had a plan to forage for sea food for a family dinner for Saturday night. You can see that the intrepid Scooter was ready to help.
As was Mia –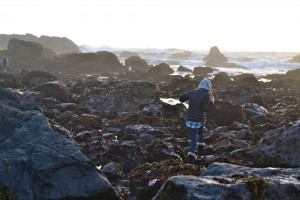 Here comes the expert, decked out for some serious seafood gathering.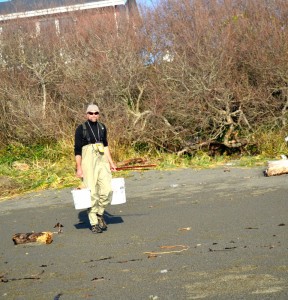 If  you look closely, you can see him out there on the rocks at low tide.
With the help of Mia, Miles, Jack and Stephanie – they more that harvested their quota of mussels. Mark was able to get one fish with his poke pole. Mark enjoys catching fish by poke poling.
Last night, Steph made some fabulous turkey and squash enchiladas. This morning, Mark led an expedition to the docks in Crescent City where they hoped to get some crabs for tonight's meal. They managed to get one after 3 hours of waiting,
Lisa, Clay, the dogs and I stayed back here and went for a nice walk at the Crissey Field State Park, just over the state line in Oregon.
Here are some photos from our walk: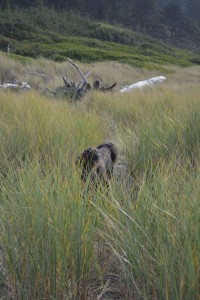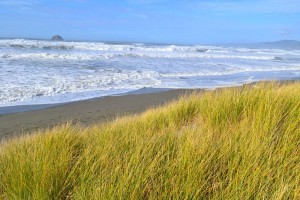 I love beach grass!!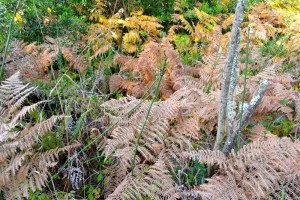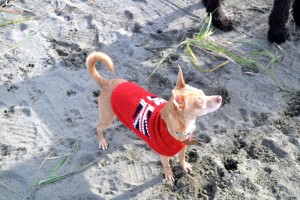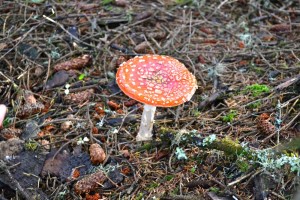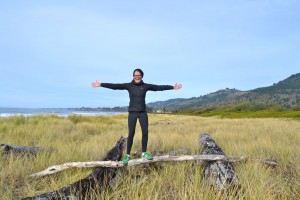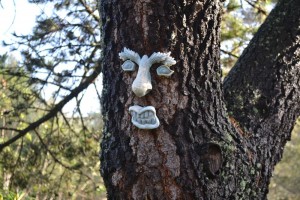 This tree is in our back yard.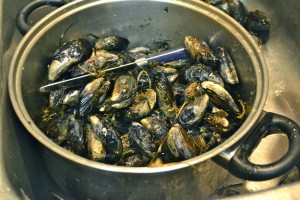 Mussels waiting to be cleaned.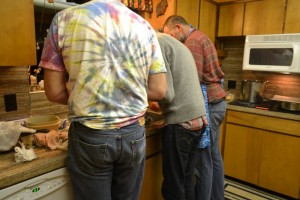 We all took turns scrubbing the mussels.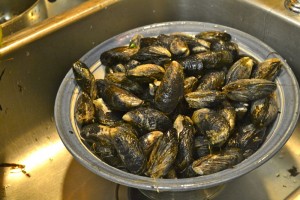 A couple of kids wait patiently for their food.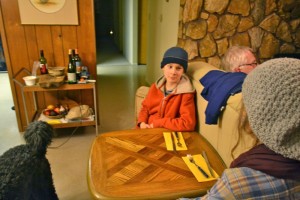 The wait was worth it.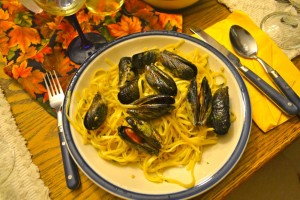 Jayme made some delicious brown sugar cookies to finish off the meal. It was all good.
Tomorrow, we have to clean up and head home. It has been great.