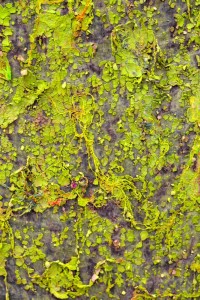 We are home, feeling a bit tired, but rejuvenated. It is nice to get away with Mr C for some good food and art, and I get to indulge in some of my favorite activities.
This morning we stopped in for the member's show. I was blown away with the luscious work on view at the Ballar Art Center. The center is the home of several artist's studios. The work was hung along the hallways so it was difficult to get long shots. I love the many surface design processes that were represented so I have closeups of some of the work. The shot above is amazing — of course, I am highly influenced by that color. You need to click on it to see it better.
Layers of gorgeous printing.
Manipulation of polyester organza to create little pods.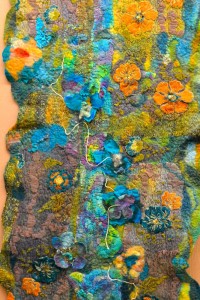 Nuno felting detail.
I ran into Sally Sellers from Vancouver at the symposium. She is so much fun to be with. This is her piece in the show.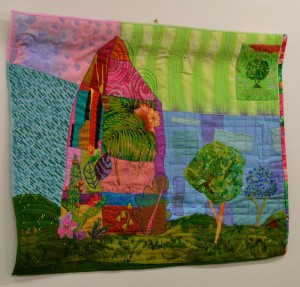 Peggy O'Heron is the SDA rep for Washington and had the vision for this event. This is her gorgeous piece.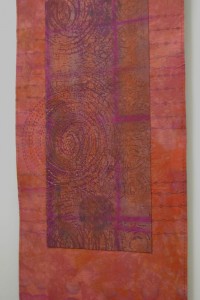 This is a detail of a piece that shows how a simple design and use of colors can give great impact.
One of the members who felts, Leah Adams, opened her studio for us to visit. Here is some eye candy from her work:
This is a backgammon set – so cool.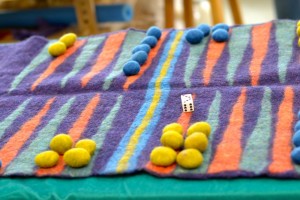 Nuno felting in progress.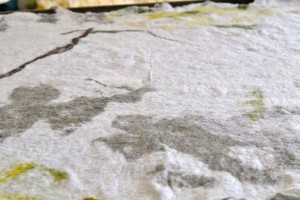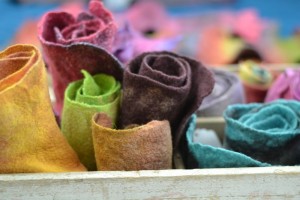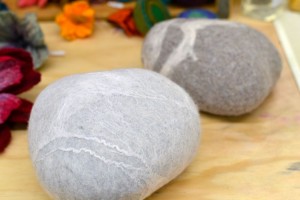 Here is today's 3 X 3.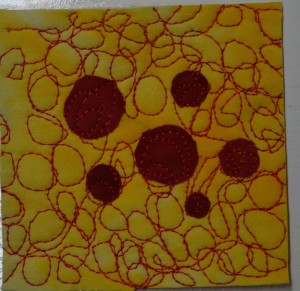 And I rephotographed 2 and 3.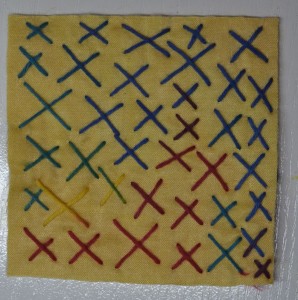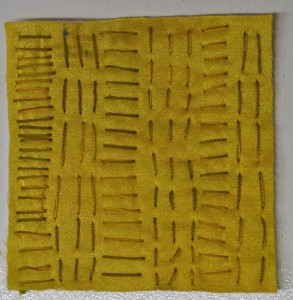 We picked up Scooter from the K9 resort. He is a bit under the weather. I hope it is just exhaustion from running rampant all week-end with the other dogs.