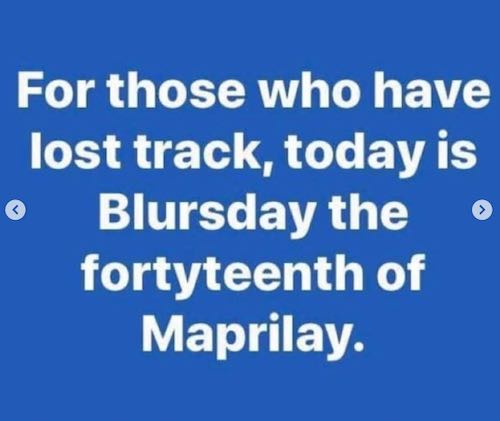 I saw this on Facebook and it described how I often feel these days. Some days I feel as if I don't have enough time to do what I want and on other days, I just space out and do nothing! Getting food into the house is like going through an obstacle course – my version of Hunger Games.
I have been remiss on posting here so thought I would bring you up to date on my creative activities. I spent several days making face masks for the family and for a woman's center that my friends daughter is involved with.
I found some quilt fabrics in my stash that friends had given me for Jude's I Spy quilt. I also had some batiks that I could use. I had to wait for the proper interfacing to arrive before I started.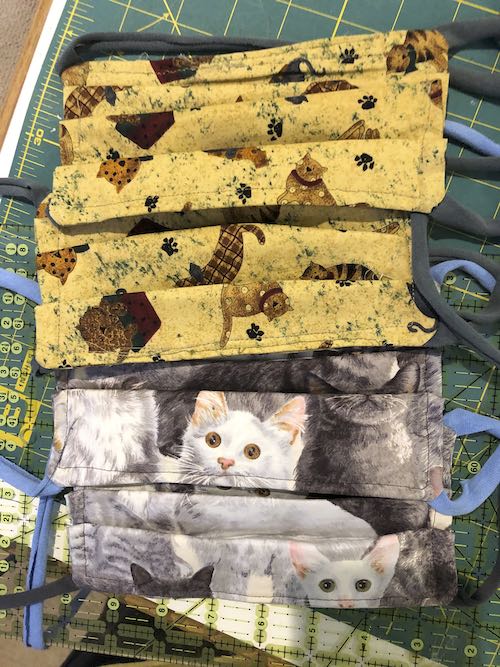 Elastic was impossible to find because so many people were making masks. I found a tutorial on line for making ties from t-shirt yarn. It was a good use for old t-shirts.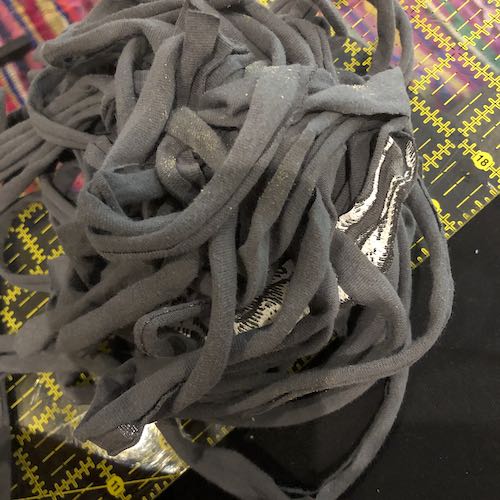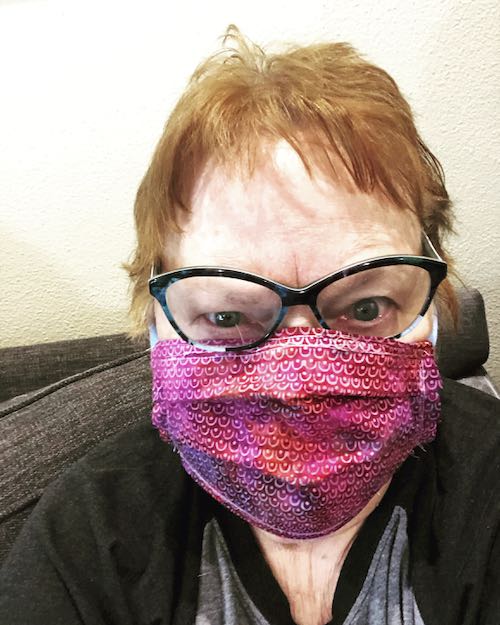 This is my daughter-in-law Jayme and my two adorable grands in CA modeling their masks!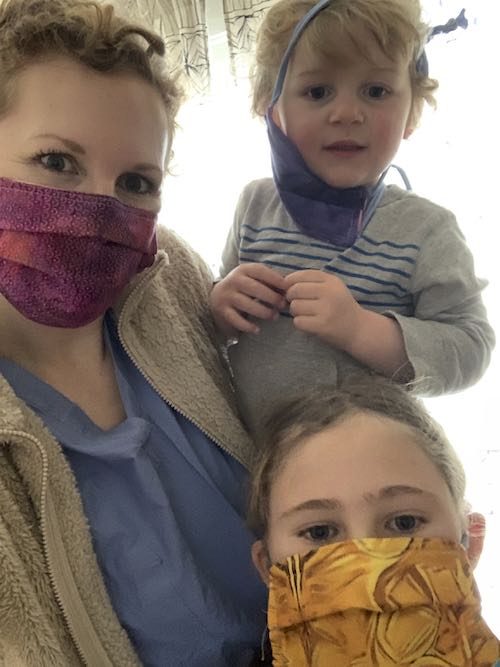 Here are more of my torn paper collages, taken from the Sunday NY Times magazine.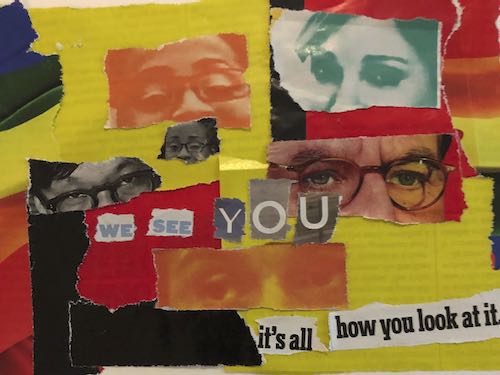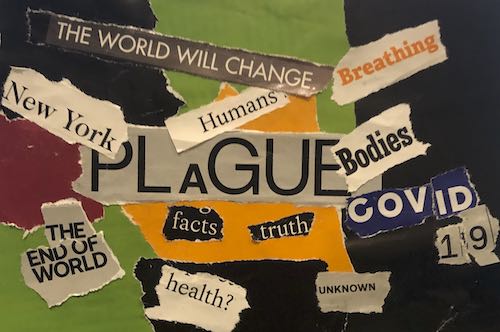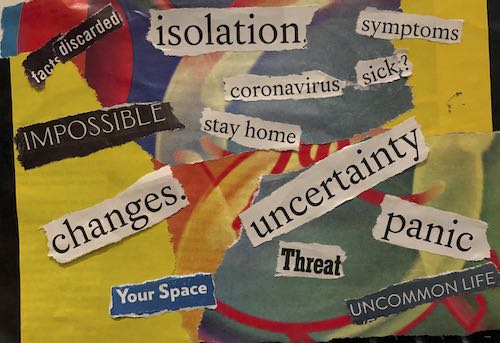 I have also been doing some hand-stitching. This is a small hand-stitched piece that will be part of an online auction to support programs for those in need during this difficult time.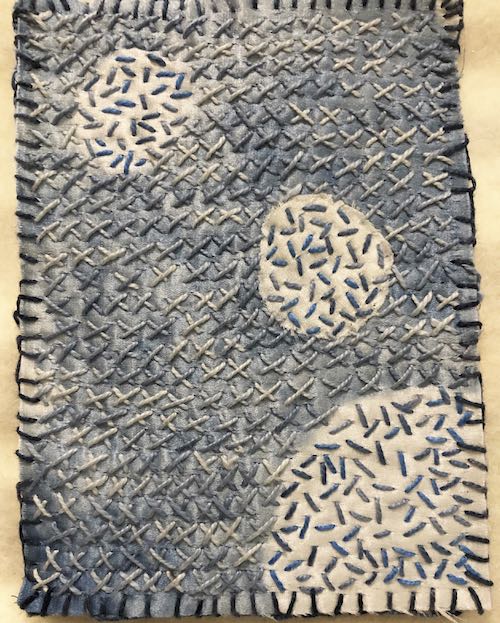 I have stitched some more circles that will be part of my SAQA 2020 benefit auction piece.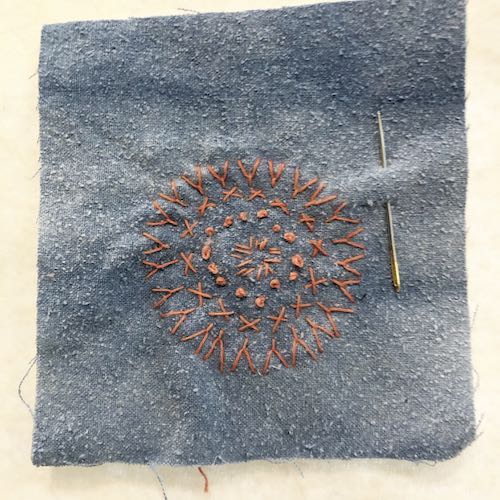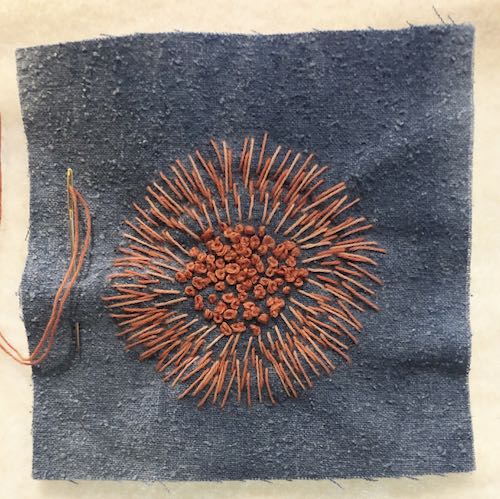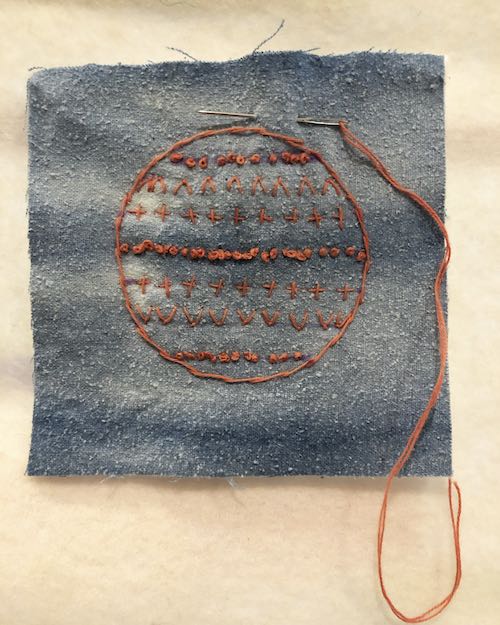 That brings you up to date on my life in isolation. I have enjoyed face timing with the grands and Zoom calls with family and friends. It somewhat like Little House on the Prairie with the internet, Netflix and food delivery.