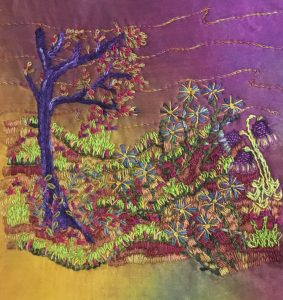 Time flies when you are busy stitching. I finished the silk stitch along. Here is the practice piece.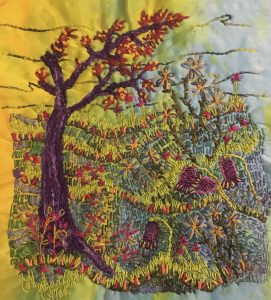 They both turned out quite well. If someone had shown me the finished piece, I would never have believed that I could do this, but little by little, it was done. The edges are turned under and it is backed with a piece of felt.
I made this for Paige for Valentine's Day.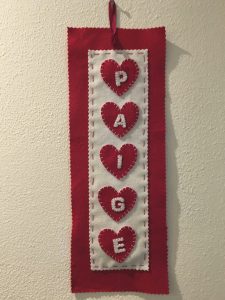 My hope piece did not get into the SAQA textile poster exhibit, but I am going to enter it into the Threads of Resistance exhibit which already has 12 venues. I am starting work on another piece.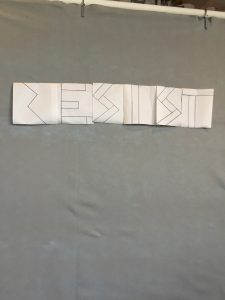 Today, I have been working on getting samples done for an art quilt class I am doing for Trinity on Wednesday nights in March. This year I decided to do hand stitched wool felt quilts. This one is ready for some fancy stitching.