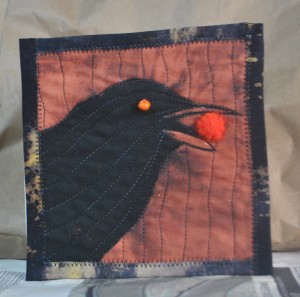 Today, four members of STASH, drove out through the Columbia Gorge and across the river to the Washington side to visit the Maryhill Museum of Art. It sits up on a bluff above the river with nothing else around. This was my second visit. It has an eclectic collection of things ranging from incredible chess sets to French Fashion Dolls an every thing inbetween.
The drive was gorgeous – not a cloud in the sky – everything was sparkling.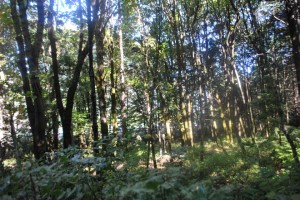 After passing through the verdant gorge, on the eastern side, you are suddenly in the high desert landscape dotted with windmills. I love the juxtaposition of the windmills and the natural sculpture of the hills.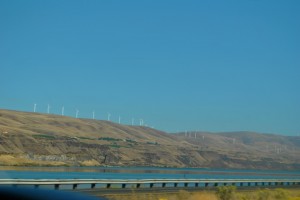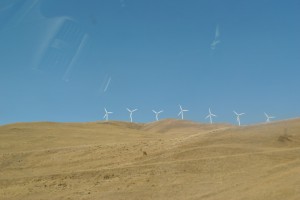 We are usually greeted by the peacocks in the parking lot, but we didn't see one until we sat down to have lunch.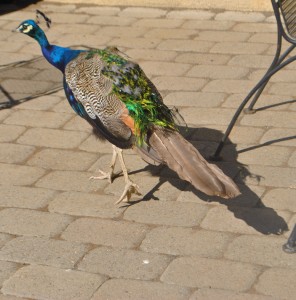 I will show you a bit from each of my favorite exhibits. They have an extensive collection of Native American crafts and utilitarian objects. These are storage cases made from painted rawhide.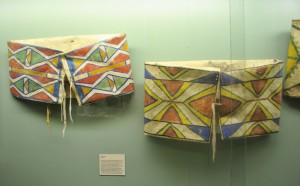 There are lots of gorgeous baskets.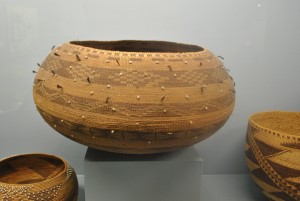 There are several vignettes of 1/4 size fashion dolls dressed in outfits designed by french fashion designers.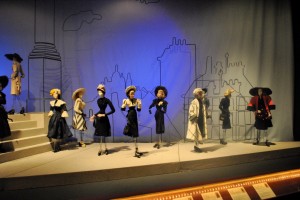 I think my favorite place is the sculpture garden: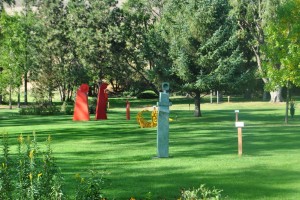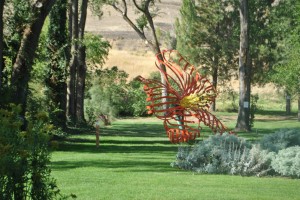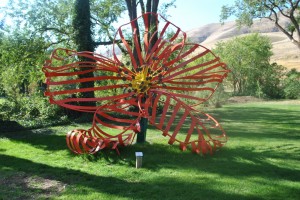 I have a ton more photos which I will upload to Flickr some time when I have a moment.
Here is my thrown together fiber sketch made from scraps from the discharged crows. I finished the crow which I need to adhere to the canvas. I want to paint it black, first. I couldn't decide how to made a berry for his mouth. I ended up felting one.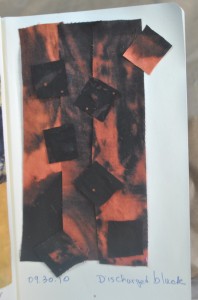 For now, I am a tired old lady and am off to bed.