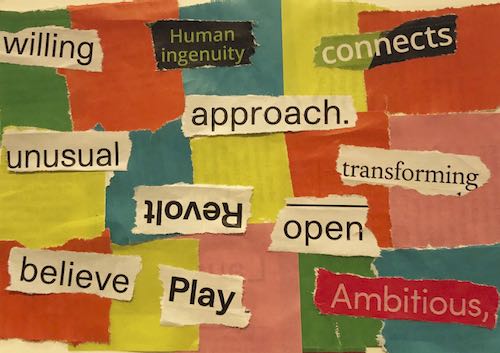 This week was busy and I didn't get a post done. This is my weekly torn paper collage, using the New York Times Sunday magazine.
I got the photos of my SAQA Oregon Habitat quilt back on Monday and got it entered. I will share more about it after the jurying.
In April, I am teaching a prayer flag workshop at Trinity Cathedral for the Art for All Ages program. I have started gathering supplies and am getting some samples made up. I cut bleached muslin into 8 X 10 pieces. I like to paint with Jacquard Dyna-flow paints.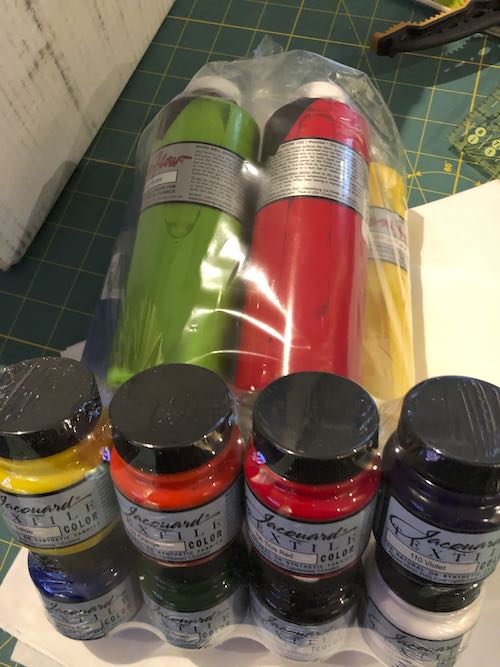 Here is the fabric drying.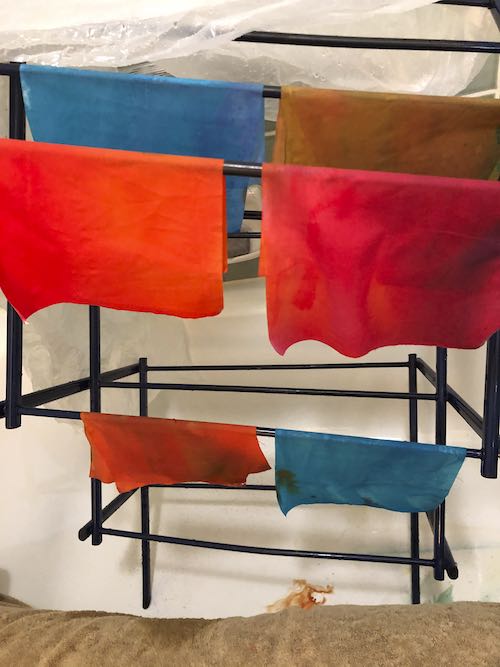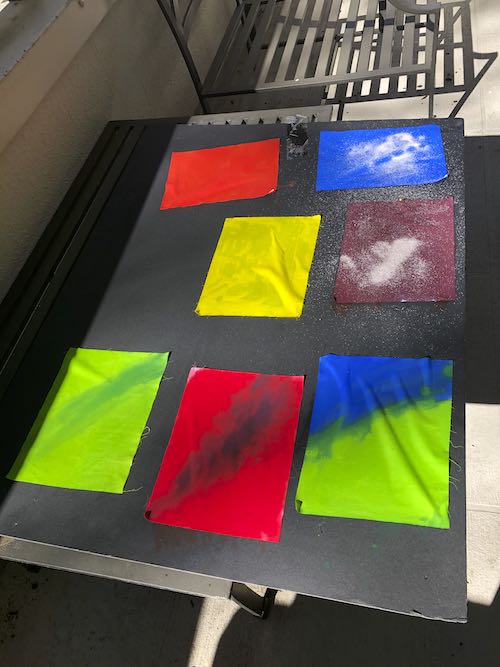 It was a nice day yesterday, so I painted outside on the deck. Tomorrow, I plan to get some images printed or transferred onto the flags.
I got a nice surprise this week, one of my friends tagged me on Instagram for a giveaway of beautiful natural dye cotton thread. We won and mine arrived yesterday.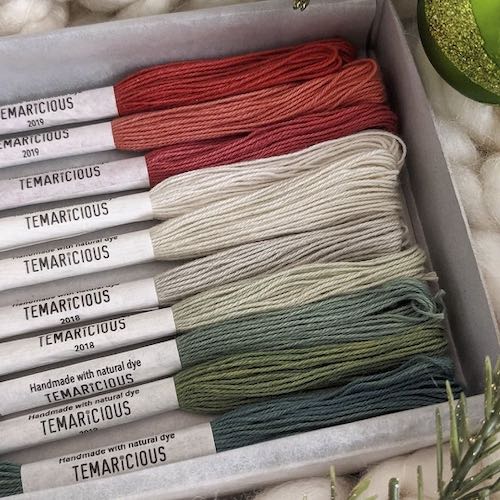 I do not have a design wall here in the condo. There are times I really want to work on one. I saw some felt tiles on an Instagram ad and ordered 12 of them. They are 12 inches square so I am going to make a 3 foot by 4 foot design wall that will look classier than using styrofoam covered with felt. I will post a photo when I get it up.
Thanks for checking in!!