Today, I picked Milo up from pre-school and delivered the quilt for the silent auction this week-end. Tomorrow night, we will have a family dinner out and then go to the opening reception for the art show and sale. If you are in Portland and want to drop by, e-mail me and I will send you the location of the gallery. The reception is 7 – 10 pm, tomorrow night and the show continues on Saturday, 11am – 2 pm. Here is the finished quilt: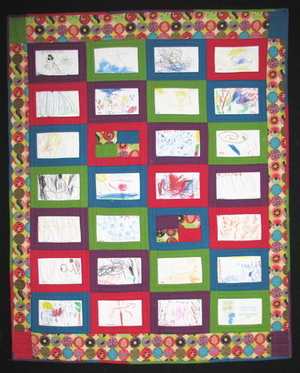 Here is a closeup of some of the art work which was scanned and printed on fabric. The second one is Milo's. The theme of the drawings was Your Favorite Season. Miles says his drawing is of himself dressed like a viking playing in the sun.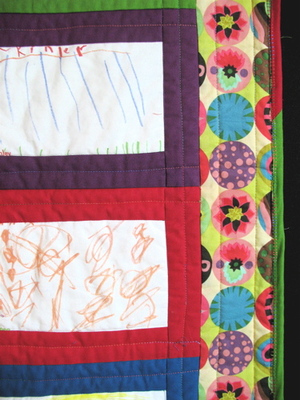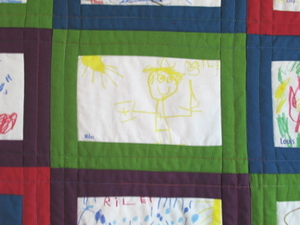 Here is the back – which is a cozy green flannel.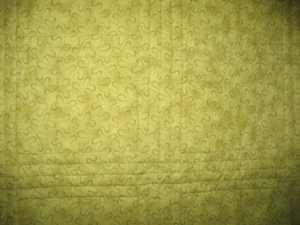 I also finished knitting Milo's sweater. It seems that cold weather is conducive to curling up with your knitting.