I think it was Kristin who asked me to show how I make thermofax screens. Today,(since I am still waiting for supplies) I made a couple of thermofax screens for Debra. She is making some t-shirts about blogging. To warm up, I made a screen for myself. One of the screens that Jane Dunnewold had for us to use was a wonderful little screen with a filigrees design. She said it was copyright free clip art. So I played with some clip art, enlarging and isolating elements, putting them together, then reducing to get a fun screen.
First of all – this is my good old thermofax. I bought it on e-bay a few years ago. I have had to replace the belt which is a wide circle of heavy duty vinyl or plastic.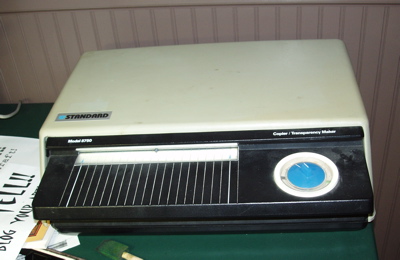 Here is the roll of thermofax film. One side is smooth and the other size is rough – it is the mesh. When the screen is passed through the thermofax, the smooth side is melted away where it is next to the photocopy.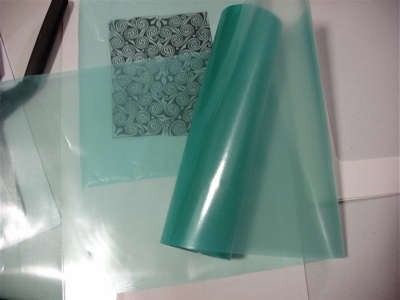 Here is the image that I created with a sheet of film in a carrier. The image must be made with a carbon based material. The new digital copy machines do not work. Some pencils and India Ink will work and I discovered today that pigment based inks in Epson Printers work.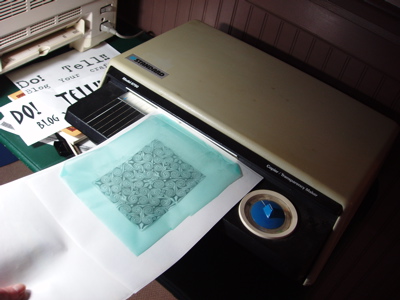 Here is the final image burned into the film: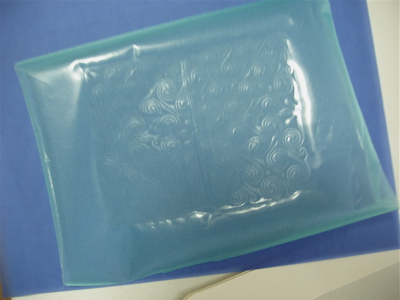 The screen is then attached to a frame. I use cardboard frames for transparencies, purchased from office supply stores. I then seal the edges with duct tape.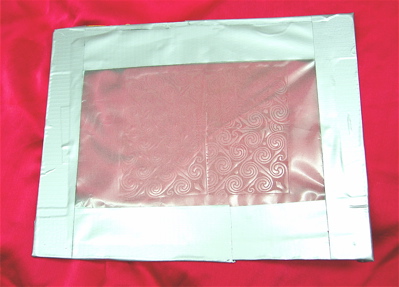 Here are my simple supplies for screenprinting: a padded surface, fabric, textile paint, a credit card, a spoon and the screen. I place some paint on the screen above the image and pull it across the image with the credit card. The screen can then be washed and reused many times.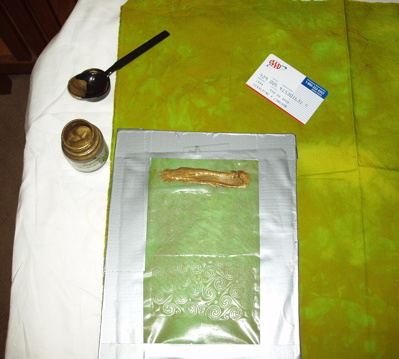 Here is the final print on the fabric: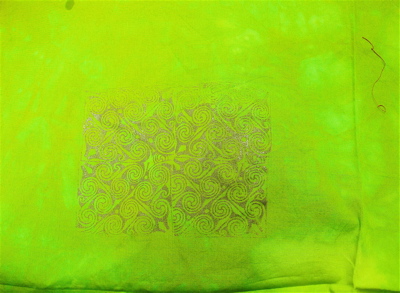 And there you have it!
Yesterday,I went shopping with Steph and Mia. Mia is going to be a flower girl in her Aunt Katie's wedding in NC in July. We found a beautiful dress at Nordstrom. It is a simple tea length white dress with an organza overlay. We are going to get a sample of the bridesmaid's dresses and make a sash to match them. We looked for shoes, but didn't find the right thing. Mia has the Congdon female shopping gene, I am happy to say. She had a wonderful time.
My step pedometer arrived today and since 11 this morning, I have walked 7327 steps. Debra tells me that it takes 5 miles of walking to reach 10,000 steps. This is going to be a real challenge. Of course, I spent a lot of time at my computer today uploading the quarterly regional reports to the Surface Design website.