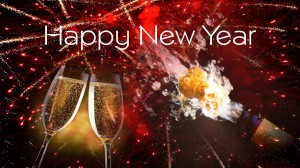 Where in the world have I been? Working, purging, sorting – will it ever end? Soon! We met with a cleaning service to make everything shine. We are meeting with the realtor on Friday to schedule the listing.
I thought I would share the really thoughtful gifts that I received for Christmas.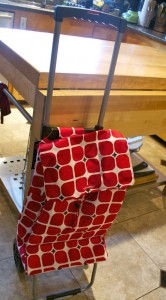 I mentioned to Stephanie that I would need a granny shopping cart so that I can walk to the store. She gifted me with this weather proof and very stylish cart. Suits me, don't you think? She also gave me this too beautiful to use screenprinted linen apron. I think I will just hang it as art.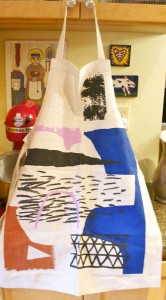 Lisa and Clay gave us a gorgeous photo book of their wedding. It brings back so many happy memories.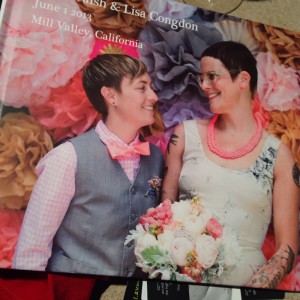 Jayme, Mark and Paige gave us these beautiful Heath pottery candlesticks.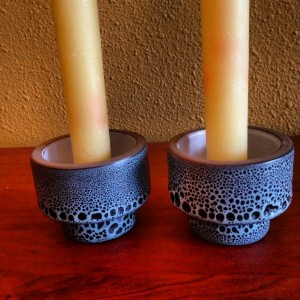 Among other goodies, Mr C gave me these luxury socks – silk and cashmere: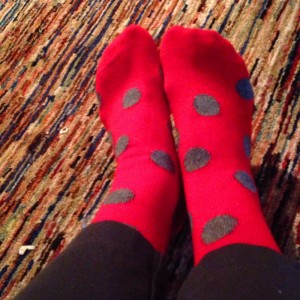 I gave myself a Fitbit which tracks my steps and monitors how restless I am when sleeping! I have been racking up the steps with all of the house work I have been doing.
Tonight, Mr C and I are going out to dinner and then off to the Ode to Joy concert with the Oregon Symphony and other local artists. I am looking forward to some time away from the drudgery!!
Wishing you all a lovely and happy new year. I will be back tomorrow with a chance to win something really nice. So check back.