I have spent the last two days doing homework for Lizzie's class and spending a lot of time with SDA website stuff. Tonight, I worked for 2 hours trying to do a simple bit of homework for the class, and I have a pile of fused, cut up bits of fabric, none of which is working for me.
So I thought I would check in on the blog and then get a good night's sleep. I lost enough weight this week to be at a new low at WW. It is pretty darn slow on the scale, but I think I am about ready to move in to a smaller size. I want to lose 10 more pounds before our trip in May.
Here are a some pieces that I did for Liz's class. for this first piece, we had to take one of our small designs and redo it as a larger piece with a good focal point.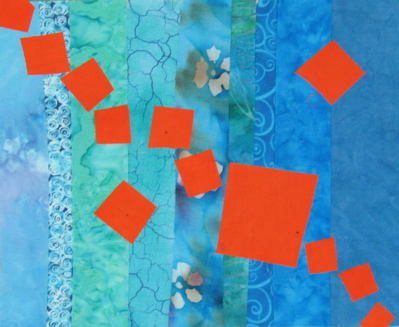 Then, we were to do 3 pieces in a circle, square and rectangle with good placement of elements and a focal point. Tonight, I got hung up on the rectangle.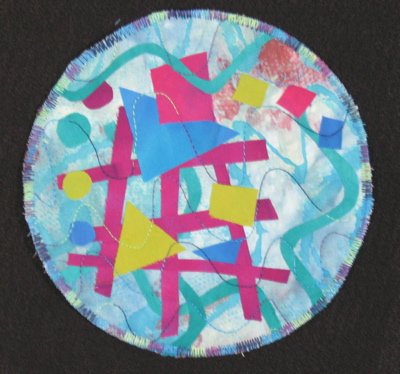 I quilted the round one. It has some of my complex cloth as the background. The square has some fused scraps that I got from Mrs. Mel a long time ago. I am still having fun with those scraps when I make postcards.
Liz has not critiqued these so I don't know if I got a pass or a fail on these.