I am feeling like myself again – headache is gone – cricket sounds in the head are gone – vertigo is gone!! But, I have discovered a disaster area in my studio as I have come and gone and finished projects in a stupor. Look! I'm not kidding.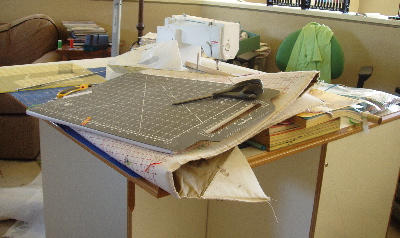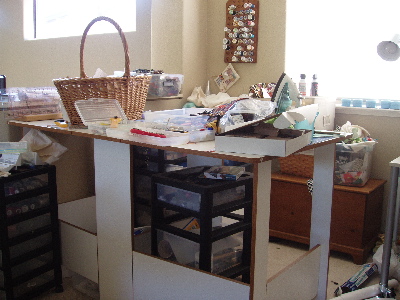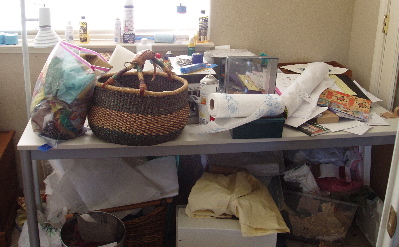 I had to get this sorted out and cleaned up or there will be no creating going on here. I set the timer for half an hour and dug in. I then took a 15 minute break. I kept going like this with time off to walk the dog and eat lunch.
Voila!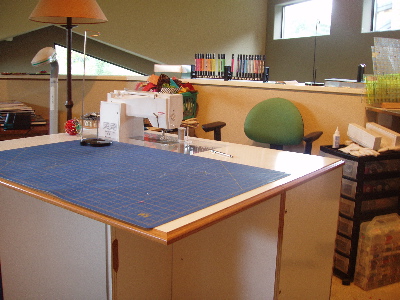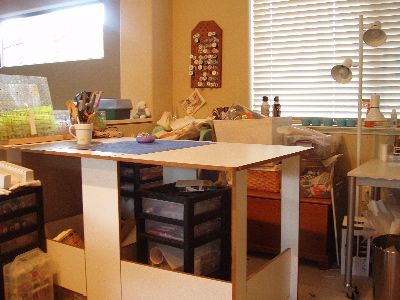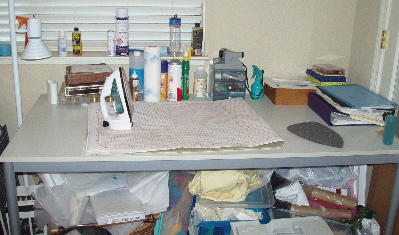 That is better, just don't look under the table. Steve says it keeps getting more crowded here in my studio. He is right. I keep acquiring stuff. When we put the house on the market, I will have to pack everything up and put it in storage, take down the design wall and give up quilting until the house is sold. I am so looking forward to buying a house with a big studio and storage for all my stuff.
Tomorrow, I plan to make some stuff.