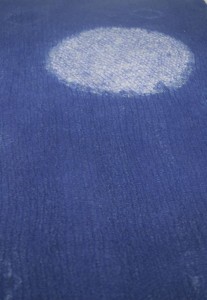 I went to work on this piece which looked like a piece of wool felt after I had blocked it and it was dry. I removed lots of blue felt fuzz from the surface.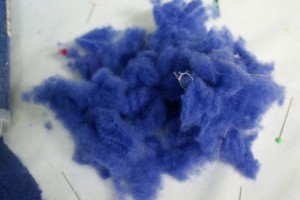 I had this tool with my felting supplies. I am not sure what it is for, but it worked perfectly to remove the fuzz from this.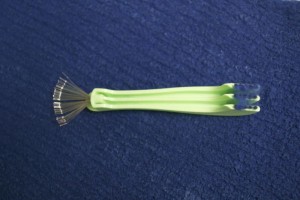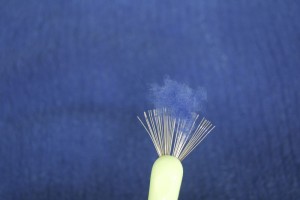 You can now see the organza. I stitched the rows a little close together. I won't do that next time. I am now doing some beading with seed beads. My first task was to bead around the moon shape.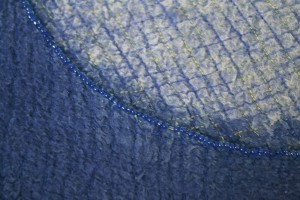 Now, I need to get creative with the beads. I am hoping to get a more organic pattern going on the moon. I will do some stitching with perle cotton, too.
We had a great dinner on Tuesday night with two couples from our neighborhood. I did some great cooking. We enjoyed a nice evening on the deck, great wine and intelligent conversation.