I love to amuse myself by taking photos of the scenery while Mr C is driving. My new Canon Powershot does a great job of capturing scenery on the move.
This is what greeted us as we left the sunny desert for the rainy LA basin this morning: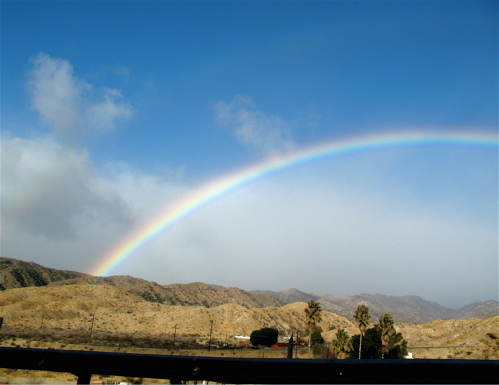 And what is at the end of the rainbow? Weird windmills, of course!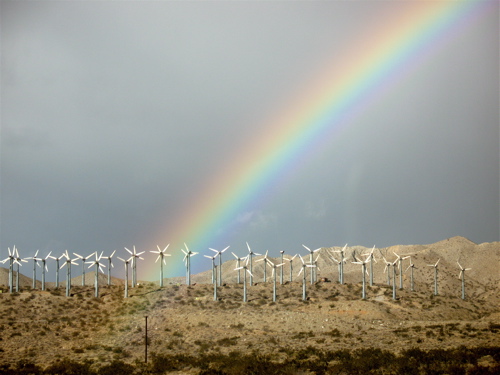 The clouds and fields along I-5 were very striking today.
I missed getting photos of all the fruit and nut trees in blossom in the San Jouquin valley because I was driving.
I love the green that the hills in the bay area become in the winter. They are so sculptural.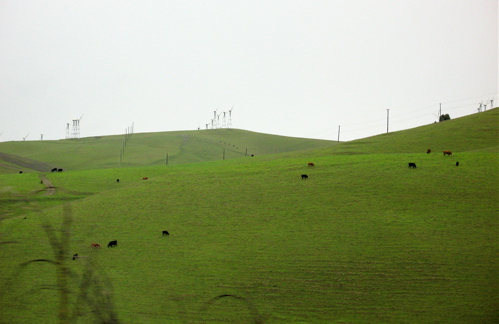 Here we are headed over the Bay Bridge to San Francisco, in the rain.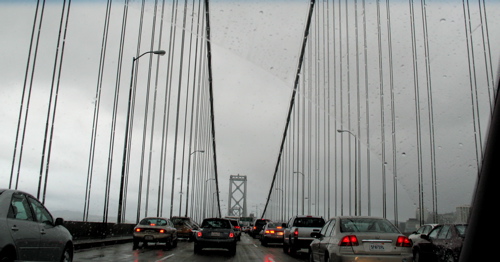 Here is the skyline of the city by the bay.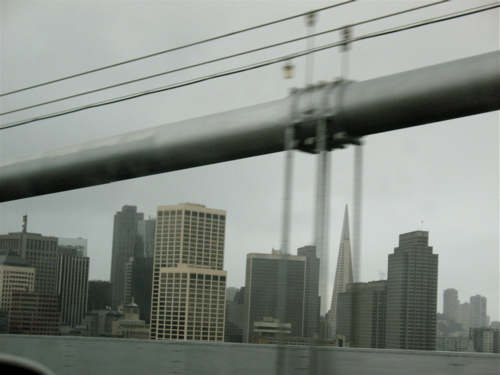 We had a great dinner with the San Francisco contingent of the family. Now we are ensconced in a motel, hoping that the weather will cooperate tomorrow and we can get over the Siskayou's without snow.