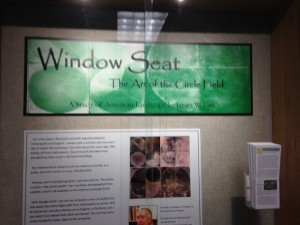 Today, I got to go behind the scenes at the Portland airport to see the exhibit that my Prairie Fields is in. It consists of 13 or 14 glass cases with and essay by Jim Earl, a literature professor at U of O. In the essay, Earl uses images taken from Google Earth to educate people about the land below them as they fly. I didn't realize that the complete title contained the phrase – The Art of the Circle Field. In addition to our 3 quilts, there are several Google Earth photos used to illustrate the story. In it, Earl ponders the artistry of the prairie circles – are they intended to be so artistic or is it by chance. Here are some of the photos he selected: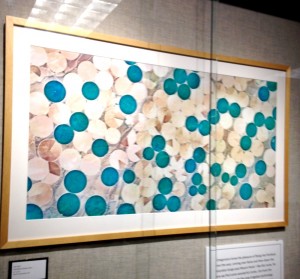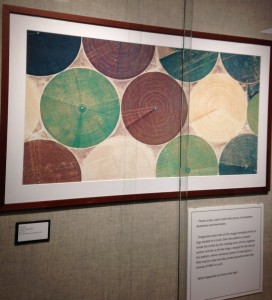 Here are Shirley and Elizabeth with their quilts.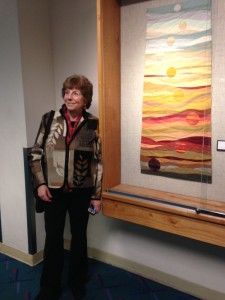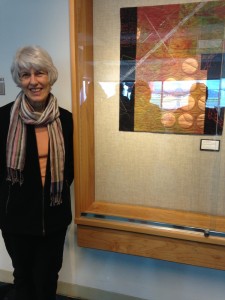 And me: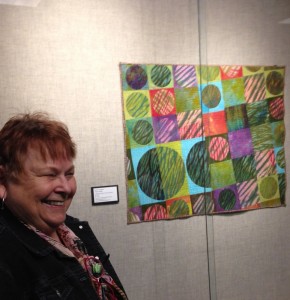 And the three of us together.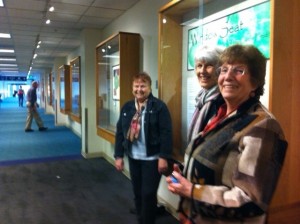 We met the curator in her office and she took us through to the secure area through a back door. We looked at some of the other art exhibits. I have always enjoyed seeing art in airports and so it is quite fun to be part of an exhibit, now.
IKEA is out by the airport so I had lunch and spent some time there picking up some things for the condo. Then, Mr C and I went to the lighting store and picked out a chandelier. We are tired at looking at hanging wires.