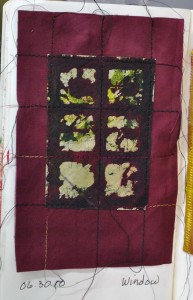 Well, sort of! This is my fiber sketch for today. It is from a piece of fabric that was printed and discharged with a plastic grid.
Here is a photo of the next step in my graffiti piece. You will have to wait to see what happens next!!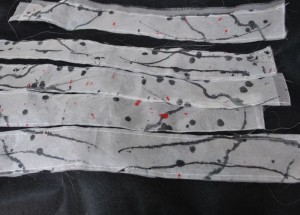 It was a gorgeous day. I  went to the dentist and got my brand new front tooth It looks great. So happy to have that done. This afternoon, I was off to the Farmer's Market. I took my knives and sewing scissors to be sharpened. They told me I could bring my rotary cutter blades in and have them sharpened for $2. I think I will give it a try.
Tonight, after dinner, we took Scooter for a walk. I took my camera and took some photos on the Reed Campus. I really love this big old Western Maple. It looks like a tree of life.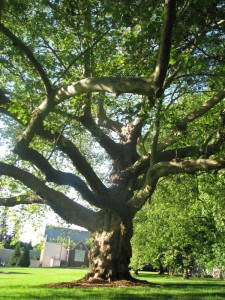 And the lines and colors of this tree were just gorgeous.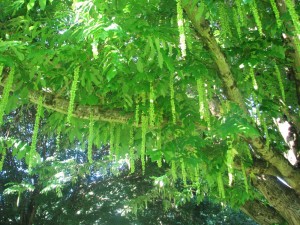 Don't forget to check in at the Twelve by Twelve blog tomorrow for the reveal of our latest color play challenge — purple/yellow. I need to get mine ready to go. I am having a CT Scan of my sinuses at 7 am tomorrow.