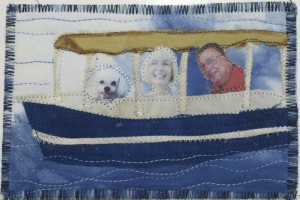 There was a time when I made fiber postcards almost every day. For a year, I sent a fiber postcard for every event in the lives of family and friends. It was fun, but I have not done them in a long time.
I decided it would be fun to make a thank you card for the hosts of our boat ride and yacht club dinner while we were in Long Beach. They are the owners of Corky, the poodle prince, that Del Thomas spends lots of time with. I thought it would be fun to put them in their Duffy boat.
I also made this sunflower card which is a go to design for me, using my silk scraps.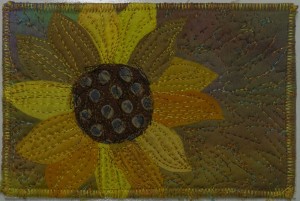 I have been procrastinating on the rainbow fabric piece. Not sure what I am going to do and I don't want to do too much cutting.
It is the last day of July and here is the last magenta 3 x 3. I used a lot of little scraps on this one.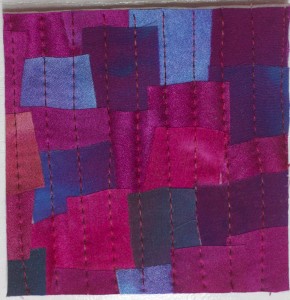 And here is the July set.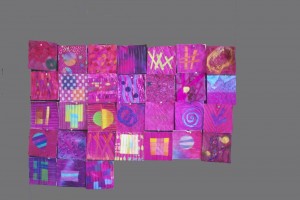 I think I will go to the cool side for the next color.