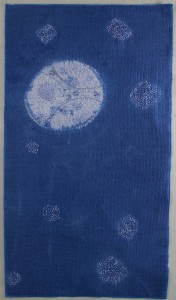 This is the third in my moon series. I have named it Indigo Moon. I did a little bit of hand stitching on this every day for the last two weeks and finally called it done. Here is a detail: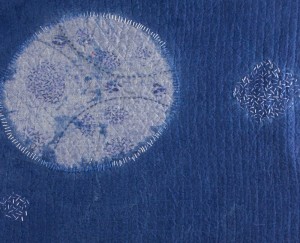 I ran out to Mill Ends to find a backing fabric that was sturdy and found this bark cloth. The combo of the organza and prefelt makes this very light and soft so I needed a backing that would give it some body.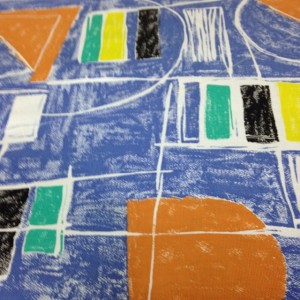 I also finished this piece which is titled, Graffiti. I accomplished my goal of creating something a little more interesting with an edge. I feel I took it from a pretty collage to something that would invite the viewer in to see what is happening.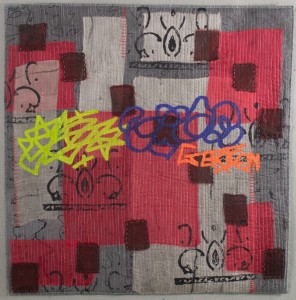 Here is a detail shot: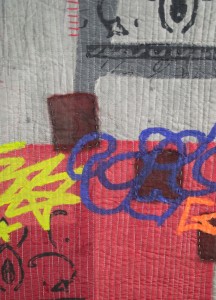 We have had incessant rain and wind and gloomy weather. It was nice to have my daughter, Lisa, here for a week to bring us some sunshine! She left today. The girl has so much illustration work that she had to keep working while she was here. We had the whole family here for dinner last night. Did some talking about passing on some of our stuff to them when we move. It is good to know what they are interested in and what they don't give a darn about!
So, I think life is returning to normal, at least for a week or so. I have a big birthday coming up this month. I am ready for it!