I love looking at buildings and the architectural details. Israel did not disappoint. Most of the housing in Israeli cities is high density and high rise. Land for agriculture is a premium and so is land for housing in general, so most live in high rise apartments. I think this was my first glimpse of housing on the hillsides of Galilee. Remember, most of these photos were taken from a moving bus! All photos are clickable.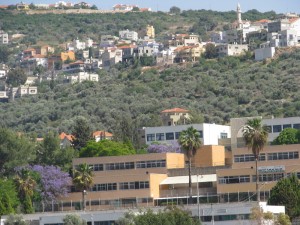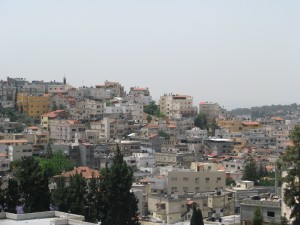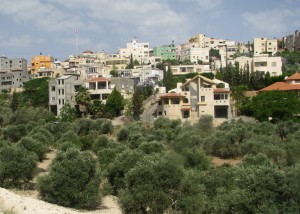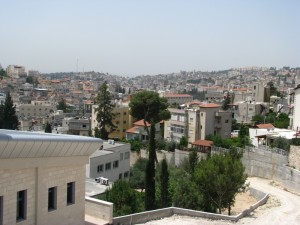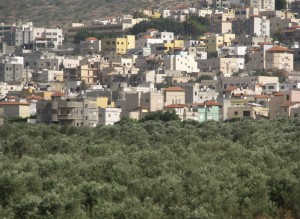 The hillside housing of Jerusalem was just amazing.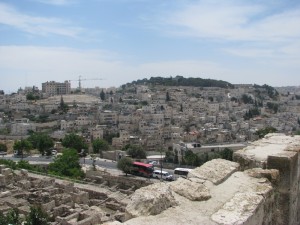 Most of the buildings were made of concrete or sandstone and were earthy colors so when I saw a colorful house, I just had to snap a photo.
Here are a couple of purple abodes.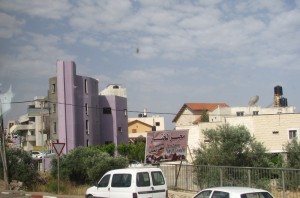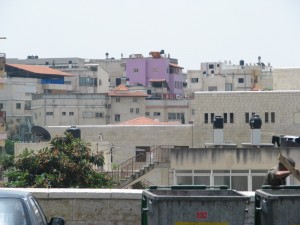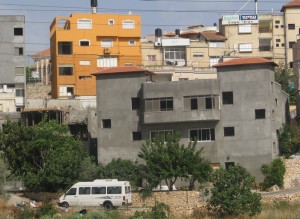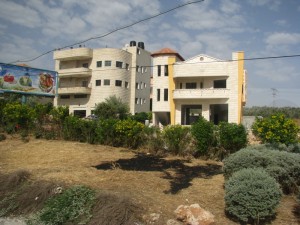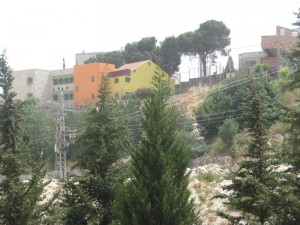 Usually color was introduced in an architectural detail such as windows or doors. Turquoise was the predominant accent color.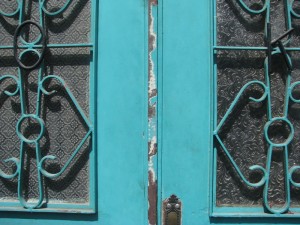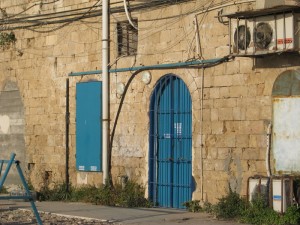 In the West Bank rural areas, single family homes are more common. The Bedouins now live in these sort of hobbled together dwellings and tend their sheep on the surrounding land.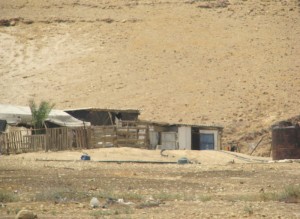 This is an Israeli settlement in the West Bank. It almost looks like a California housing development.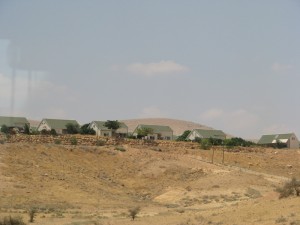 Some of the photos that I lost were of the typical Palestinian home which is one story and fits very nicely into the landscape of the desert.
I really enjoy going back through my photos and reliving the visit to the Holy Land. We have been home almost a week (just short a few hours). I got quite a bit of work done today, and I did not need a nap so I think I am back to normal. I have to have my 12 X 12 water challenge ready to post this week-end. I am almost ready to quilt it. I spent the morning reorganizing stuff from the linen closet which will become part of my new walk-in closet. I have all of my clothes moved to the guest bedroom, but we are still sleeping in the master so I have to remember that my clothes are next door. The demo has been put off until next Wednesday so as to coordinate with the plumber's schedule. I was happy to have some extra time.