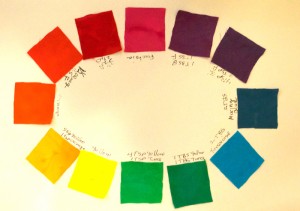 I had great results on my re-dyeing session. I used less orange in the red and yellow orange and less black in the yellow green.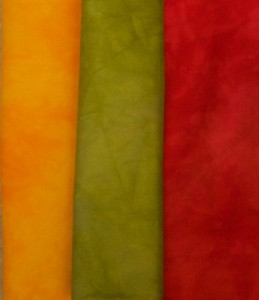 So here is my new run of colors. Wonderful addition to the gloomy, rainy days of winter here in Portland. It was pretty nice today, however.
I have been doing a lot of knitting as I limit my activity to keep from having too much knee pain. I have added my favorite chartreuse color to this Fuzzy Wuzzy cowl that I am knitting.