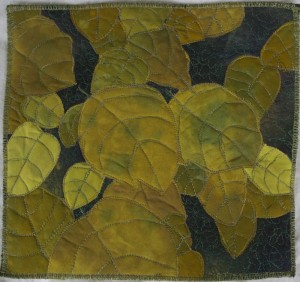 I decided to go through my art making for the year. It really is helpful to see everything that I have done. Most was done for my master class with Elizabeth Barton. I am looking forward to moving on, doing my own thing in 2016. The above piece was done to illustrate the importance of value.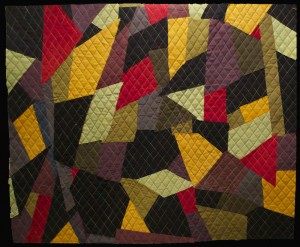 This  piece was meant to show movement. I hate it when I finished it, but now I am looking at it with new eyes.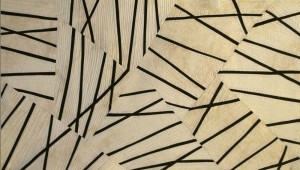 I pieced this one to showcase lines. I was happy to see that I could draft something and piece it to size. It is currently in a show in Coos Bay.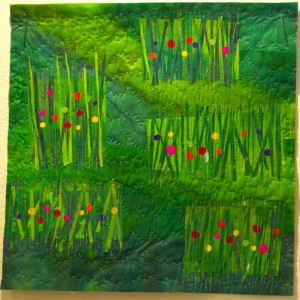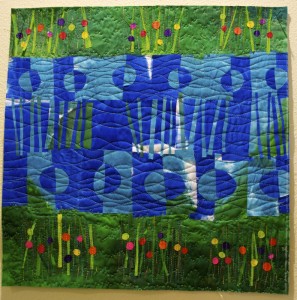 These were done for Sacred Threads – a diptych of the 23rd Psalm, now traveling to other venues.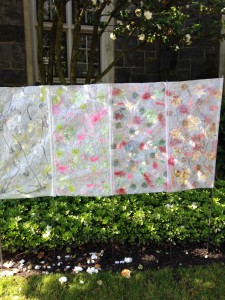 This was my out door installation at Trinity.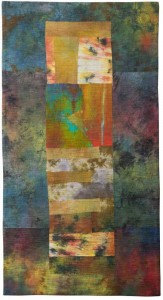 Ode to a Tree is traveling with the SAQA Oregon exhibit.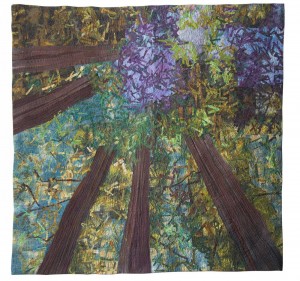 My biggest fail of the year. A good idea that I did not execute very well.
Done for the HFD show, but didn't get in.
The following are my encasustic pieces which I love. I would love to be able to do more of these.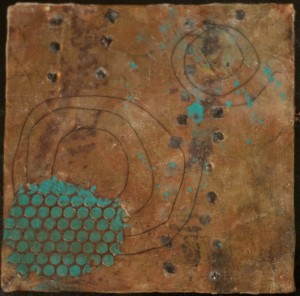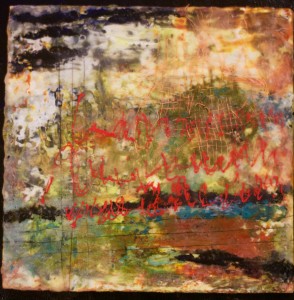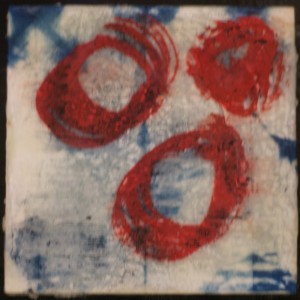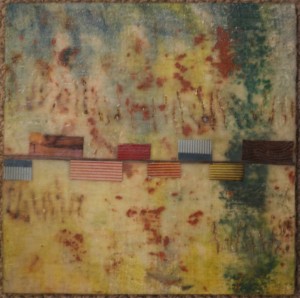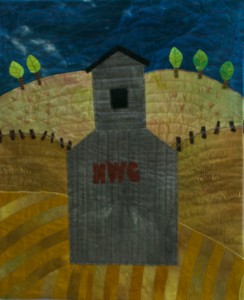 A sweet little piece I did for a book submission, but it did not get in. I like it, anyway!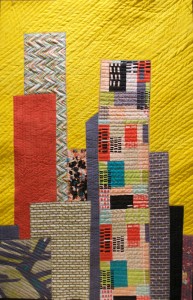 This was one of my favorite pieces that I did for the master class.
This did not get into the SAQA show to which I submitted it. I took it to my crit group and our guest critiquer said it was not finished. I agree. I am going to add 1 or 3 oak trees.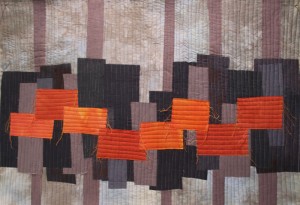 I love this piece, too.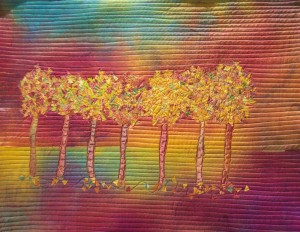 This was the last piece to get finished this year. I think it is quite special. I would like to make another, only larger.
So that is my year in review. Not bad, if I do say so.
Now on to 2016. Wishing all of you a wonderful and productive new year.
Finally, thank you to Cheryl Sleboda for the kick in the butt to get back to regular blogging.