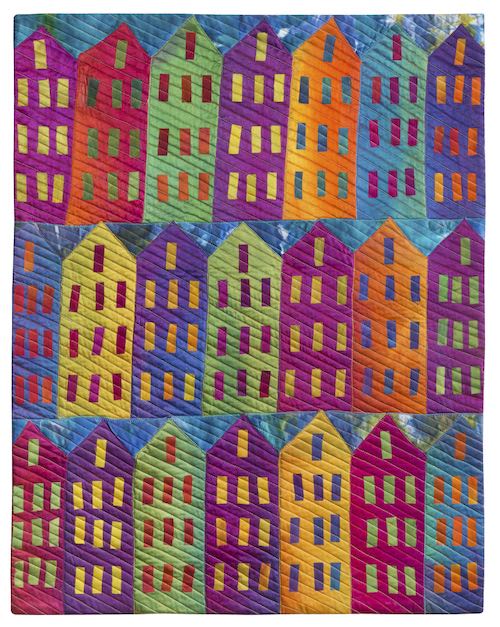 The SAQA Oregon region recently juried a show with the theme, Habitat. I mulled many different ideas. My go to art quilting technique is to freehand cut dyed or painted silk and create a composition. I live in a condo that is white and surrounded by other condos in an array of non-descript neutral colors. I have always been enamored with villages in Europe with colorful homes such as Bergen, Norway or Tobermory, Scotland or the painted ladies of San Francisco. I was watching the movie, "Judy" and at the end, she sings "Over the Rainbow". That song had great meaning to me as a teenager. It brought me to tears, and I knew that I needed to construct my fantasy condo land of rainbow buildings.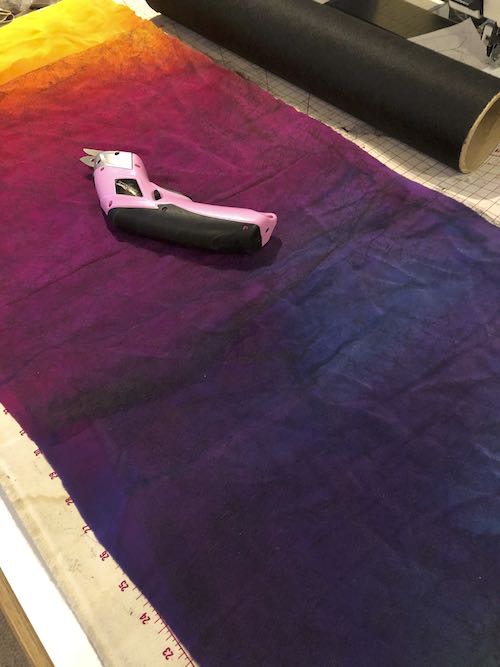 I started by ironing fusing to a beautiful piece of hand-dyed silk. I have some electric scissors that work great for cutting Mistyfuse.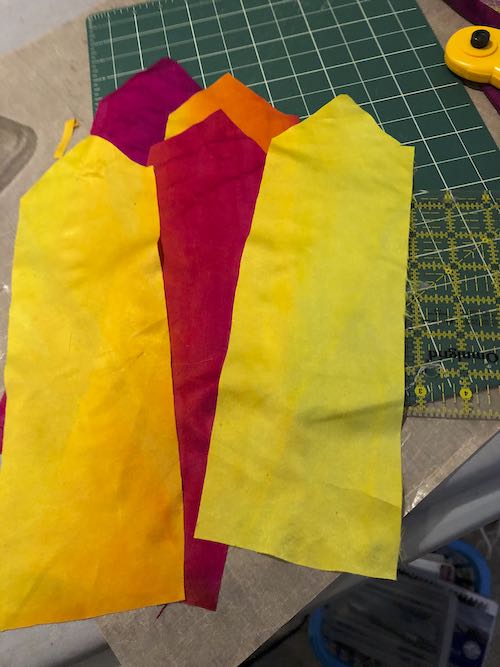 Then, I started cutting my tall buildings.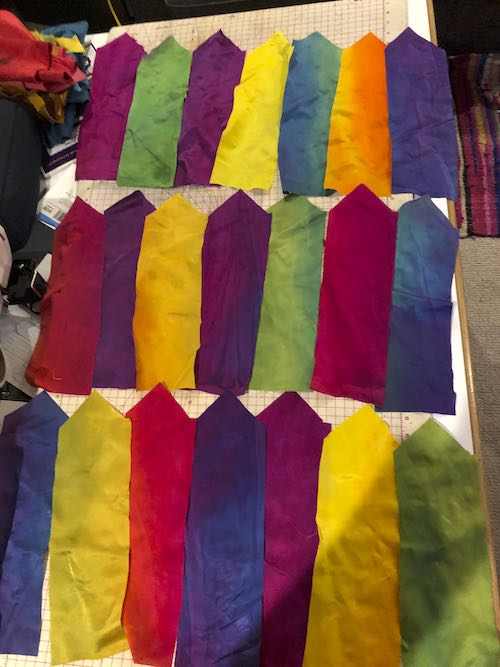 I found some handpainted silk to represent the sky and trees.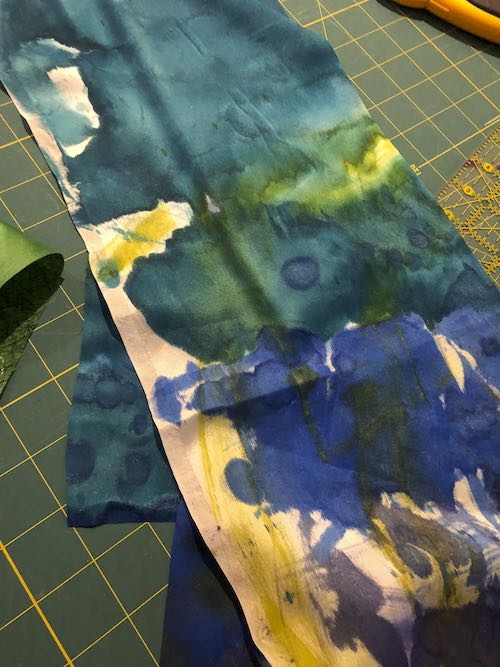 I fused the pieces together on a large sheet of Teflon.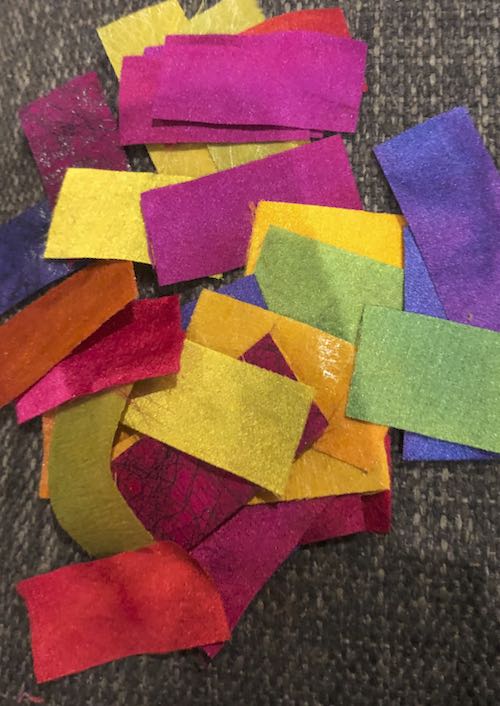 Next, I cut a lot of windows in various colors.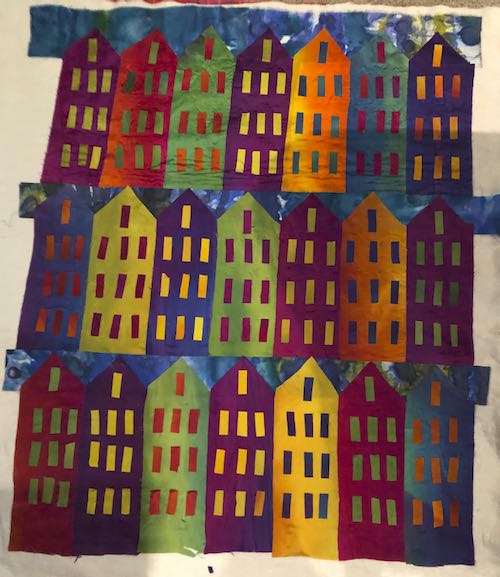 The windows were fused in place. I like to have a handmade, imperfect look to my compositions so they are a little wonky!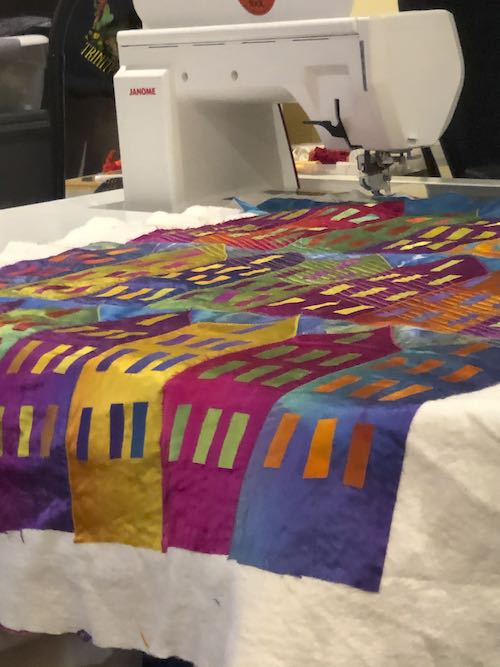 This was fused to batting and a backing fabric.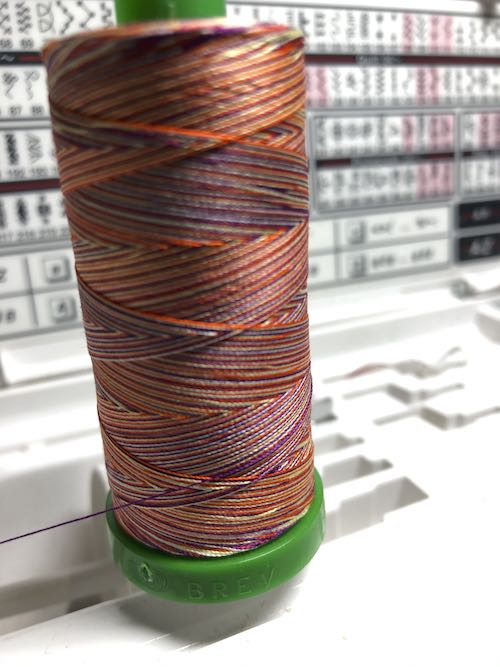 I had this variegated Aurifil thread in my stash that was perfect for the quilting.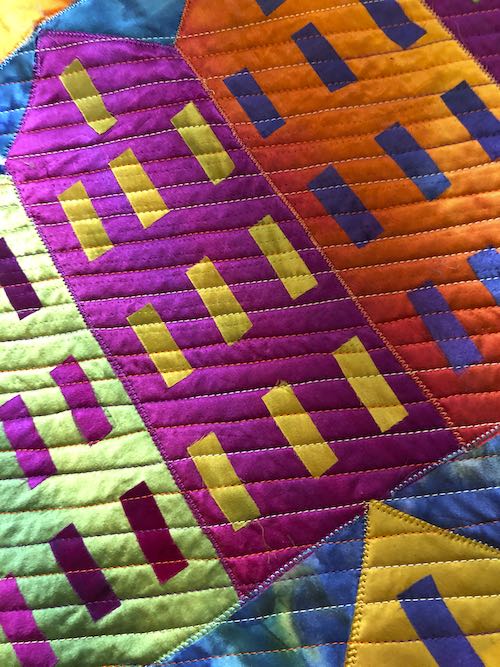 I did zigzag stitching around the buildings and then did straight line diagonal quilting, which is a common feature of my work.
And the happy news is that this piece was accepted into the show. The first venue has been canceled because of the Covid-19 virus, but hopefully, the October venue will happen.